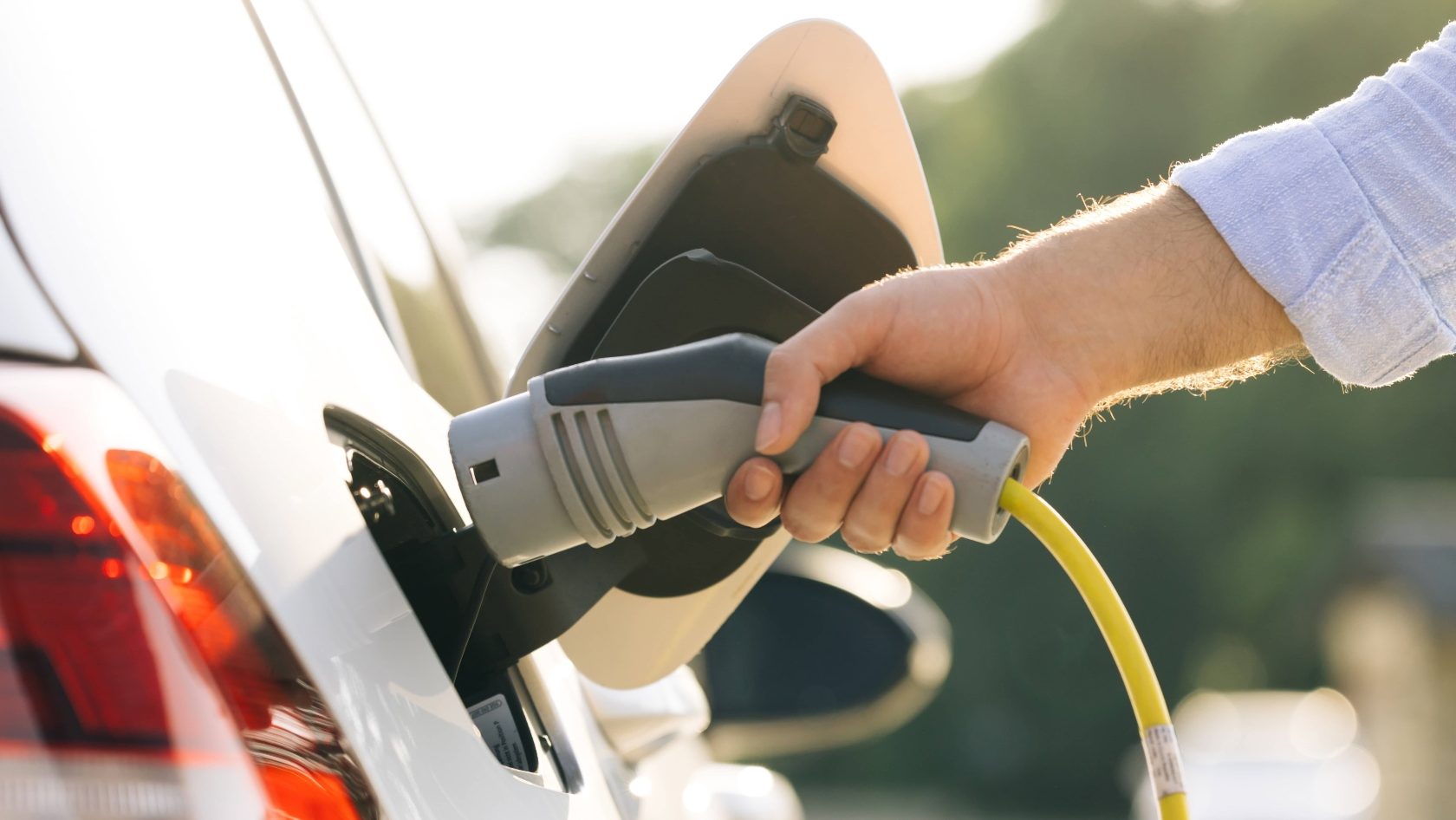 You already know that renting a car from Hertz Car Rental is quick, easy, and cost-effective. But what kind of car should you be looking at for long-term rentals in the UAE? While there are plenty of conventional petrol models to choose from, did you know that you can also rent an electric car from Hertz? If you've been thinking about going green but are unsure as to whether an electric car is the right choice for you or are worried about the financial commitment, why not try renting first?
At Hertz, we have a great choice of cars to rent, including the innovative Polestar 2 and the Volvo XC40, both of which are fully electric and will pleasantly surprise you when it comes to both performance and range. If you're not quite ready to make the jump to full EV yet, there are plenty of hybrid options on offer too, such as the Toyota Camry or Toyota Corolla Cross hybrids.
Here are our five top reasons why we think you should consider renting an electric car.
It's cheaper to run
With the price of petrol always on the rise, cash-cautious customers are always looking for ways to cut the cost of their motoring. EVs charge straight from the mains electricity supply at specialist charging stations or using a home charger that connects to your house electricity supply. Electricity is cheaper than fuel by a considerable margin. And if you're charging up your EV in Dubai, many of the public EV charging points are free, and you can't get cheaper than that!
It's cleaner, especially around town
EVs produce zero emissions, so they don't contribute to the high pollution levels you see in many of our cities. For around-town driving, an EV like the Polestar 2 is cleaner, greener, and quieter, making it the perfect urban vehicle that looks after you, your children, and the planet.
The infrastructure for charging is better than ever before
When EVs first hit the market, there was one weak link in the chain and that was the infrastructure. There simply weren't enough charging points to cope with demand. That's all changing now, and you'll find that across the UAE, more charging points are springing up every day. So if you do need to top up your batteries on a long journey, you shouldn't be too far from a hook-up. The Polestar 2 also has a much better range than the first generation of EVs, eliminating 'range anxiety' and getting you much further on a single charge.
Electric cars don't need as much maintenance
The extreme temperature variations in the UAE, especially in the desert, can play havoc with conventional petrol engines. However, EVs tend to be more stable, so you'll find you don't have the hassle of constant oil changes or filter changes every few thousand kilometres. You'll also find that in an electric car, that all-important air-con kicks in straight away as soon as you start (no waiting in a sweltering hot vehicle for the fresh air to work its way through!), making an EV a more pleasant driving experience.
They're really cool to drive!
EVs look cool, and they're a unique driving experience that you'll fall in love with instantly. With electric motors, all of the power is instantly available, so acceleration and 0-63kph times are blisteringly quick. They are heavy because of the weight of the batteries, but they have a very low centre of gravity which means the handling is sublime.
If you'd like to try an EV for yourself, why not talk to Hertz Car Rentals today and hire an electric car in the UAE? Our flexible Drive Green package allows you to choose a one, three or six-month contract with a great mileage allowance and an amazing driving experience that doesn't cost the earth. Find out more by talking to our friendly team today.