Travelers all over the world instantly think of Dubai when you mention the UAE. However, there is much more to the UAE than just Dubai. One particular must-visit location is Ras Al Khaimah, which is a stunning place with beautiful scenery, a rich history and a thriving modern community. While you're there, here are ten things you should definitely experience. One of the best ways to move around in the Emirate is by car, and car rental in Ras Al Khaimah is available and easy to arrange. Once you're set to go, here are the top ten must-do things in the Emirate.
Visit the Ras Al Khaimah Fine Arts Festival
The first Ras Al Khaimah Fine Arts Festival was held in 2013 and became tremendously popular owing to its constant efforts to promote art and culture. There is a wide variety of exhibitions, films and documentaries that are screened each year, as well as musical events.
Sample some Japanese delicacies at UMI
If you're on the hunt for some delectable Japanese cuisine, then head to UMI. UMI also has a live kitchen, and a few must-haves include the black cod and the shrimps they serve.
Gorge on some seafood at Al Moohit
Al Moohit comes highly recommended by locals, which means that it's an authentic establishment that you can trust. They serve the best seafood in town, and a must-try is the Seafood Deluxe, which is to die for.
Camp under the stars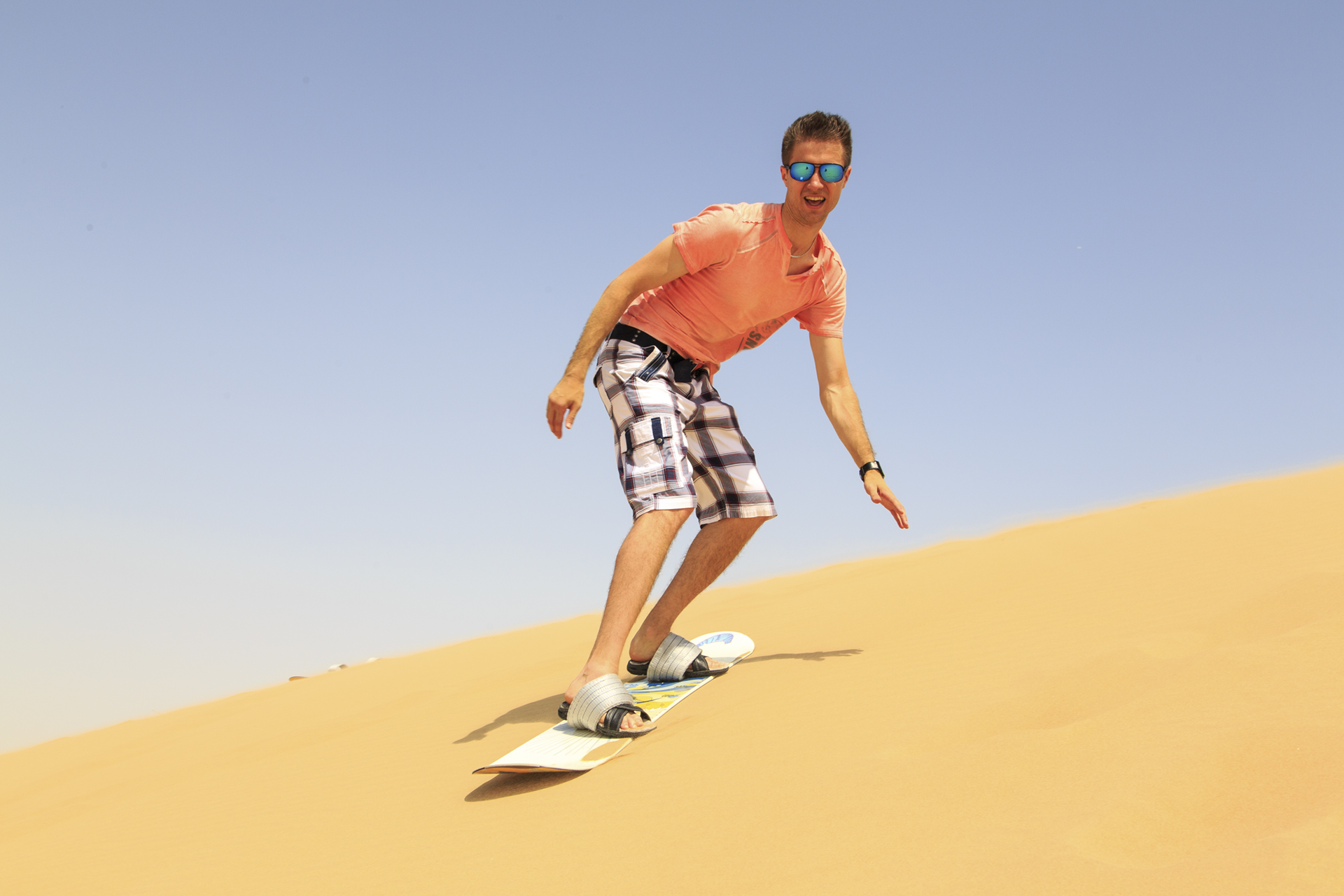 If you want a truly memorable holiday, then try camping at the Bedouin Oasis in Ras Al Khaimah. Spend the night staring at the stars and lazing on the red desert sands of Ras Al Khaimah. While you're there, you can also go dirt biking and sand boarding for a thrilling adventure.
Hike on the Stairway to Heaven
One of Ras Al Khaimah's more famous attractions, visitors can take a hike up the 22.7 km long trail that has been dubbed the "Stairway to Heaven".
Get a bird's eye view of Ras Al Khaimah
Another popular attraction where you can get an unbeatable view of the city is with a light aviation experience at the Jazirah Aviation Club. The entire experience is completely safe and offers stunning views of the city skyline.
Get an adrenaline rush on the water
For those chasing an adrenaline rush, there's the Aqua Water Sports Centre, which offers a range of water sports including diving, wake boarding, kayaking, sports fishing, and much more.
Relax at Banyan Tree Al Wadi
The Banyan Tree Al Wadi is a unique resort and spa, which has a pool villa situated on a natural oasis. With the Al Hajjar Mountain range in the backdrop, it is the perfect space for a retreat.
Get pampered at the Khatt Hot Springs
Another venue where you can kick back and relax is at the Khatt Hot Springs. Choose from a variety of ayurvedic and stone treatments, or just relax in one of three real hot water springs!
Unwind at the Waldorf Astoria Spa
With family packages and much more, the spa offers organic therapies as well as modern treatments. Once you're here, you're sure to forget about all your troubles and lose yourself in a sea of tranquillity.