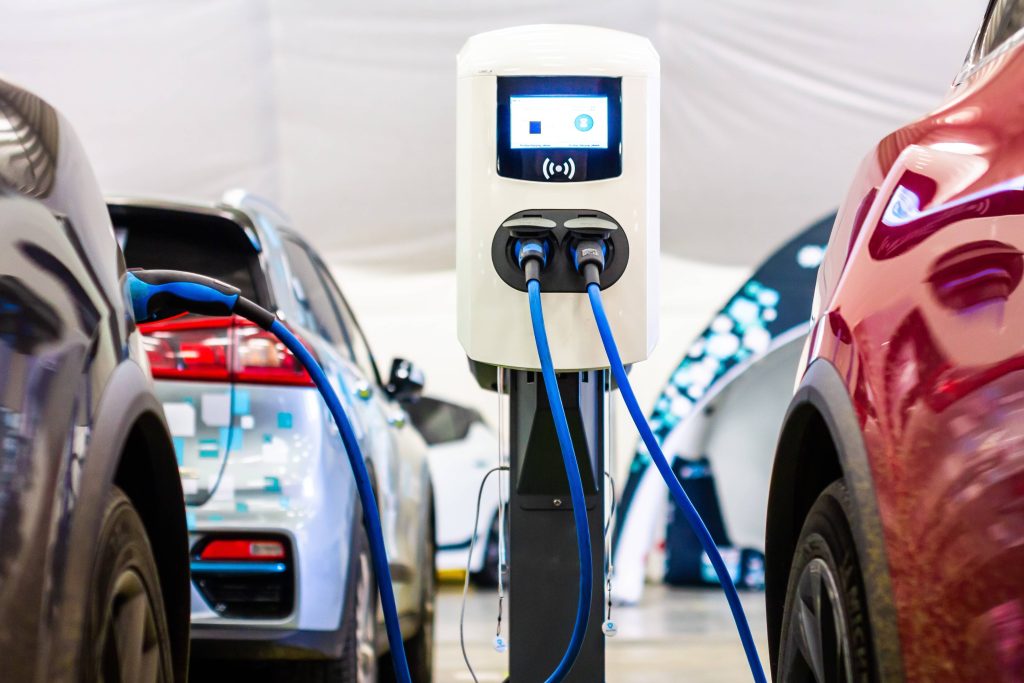 If you want to rent a car in Dubai or anywhere in the UAE well, that's easy. Hertz is here for you, whether you want to rent a Corolla Cross for a week, or a Toyota CHR Hybrid for a month. But what if you want to go full EV? What are your options?
At Hertz, we understand the future of motoring includes EVs, and so we've added fully electric cars to our UAE rental fleet. These complement both our petrol vehicles and our great selection of hybrid cars too. To show you why we think the future is electric, here's a quick look at the world of EV cars in the UAE and how you can Drive Green with Hertz.
Why go green?
Driving an EV is a whole new experience. There's no engine noise, the acceleration is instant as soon as you press the pedal, and there are zero emissions coming out of the exhaust pipe. You'll find that EV cars are smoother, more responsive than you might think, and still offer that driver experience we all love. Whether you're commuting in the city or heading away for a weekend, an EV car like the Polestar 2 Long Range ticks all the driving boxes.
One of the biggest advantages of driving an EV is the cost. With the price of petrol and oil constantly rising, it's getting more expensive to run a normal petrol car. However, charging an EV costs a fraction of the price of a litre of fuel. The UAE is constantly adding to the EV charging infrastructure, and you now have more places to charge your EV in Dubai, Abu Dhabi and across the region than ever before.
But it's the planet that will thank you the most for driving green. The fact that EVs produce zero emissions, and that hybrids also work on electric power around town, means that the air is less polluted. Although there are some arguments that say the impact on the environment is further 'upstream' in the manufacturing process with EVs, the truth is that brands such as Polestar and Volvo are going the extra mile to ensure that any impact is minimised. Through new technology and manufacturing methods, eco-cars are a sustainable and cleaner option for the future of motoring.
Hybrids – giving you two powertrains in one
If you're still not quite sure if you want to go full EV, there is a second option and that's the hybrid car. Combining both a petrol engine and electric motors that drive the wheels, a hybrid lets you choose what kind of driving you want to do. For the daily commute, you can switch to eco-mode and let the electric motors take over. Using a process called 'regenerative braking' these motors are designed to recharge every time you apply the brakes. So in stop-start rush-hour traffic you're effectively recharging your batteries for free!
Once the open road calls, you can switch over to petrol, avoiding any 'range anxiety' and making hybrid cars like the Toyota Corolla Cross Hybrid one of the most practical, all-round family cars on the road today.
Drive Green with Hertz
To help you join the EV revolution in the UAE, we've put together a Drive Green package that introduces you to the joys of EV driving. Electric cars in Dubai are becoming more common on our streets, so at Hertz, we've designed a package that allows you to drive a cleaner, greener car. Choose from one, three or six-month deals with a generous mileage allowance of 2,500km per month. That's 625km a week, more than enough to cover the daily commute and some trips out with the family at the weekend.
EVs and hybrid cars are more efficient, so your running costs are less than a normal petrol car. And with insurance included in your package, you can budget for your car rental in the UAE without worrying about additional expenses.
Our Drive Green gives you the choice of full EVs such as the Polestar 2 (including the innovative Long Range with greater mileage per charge) or the Volvo XC40. If you prefer to combine both petrol and electric, our fleet of hybrids is on offer, including the Toyota C-HR Hybrid, the family-friendly Toyota Corolla Cross Hybrid, and the ever-popular Toyota Camry Hybrid.
You can find out more about Drive Green at Hertz online, or call into any of our car rental branches in the UAE and talk to our friendly team for more information.