While there are many things to see and do outside in Dubai, there's plenty of activities on offer indoors. There's one big advantage to indoor activities in Dubai, and that's air conditioning! If you want to escape the summer heat, we have a selection of the best indoor activities in Dubai for the whole family, from skiing (yes, indoor skiing) and theme parks to ice lounges where you can simply kick back and relax while keeping your cool.
Chillout Ice Lounge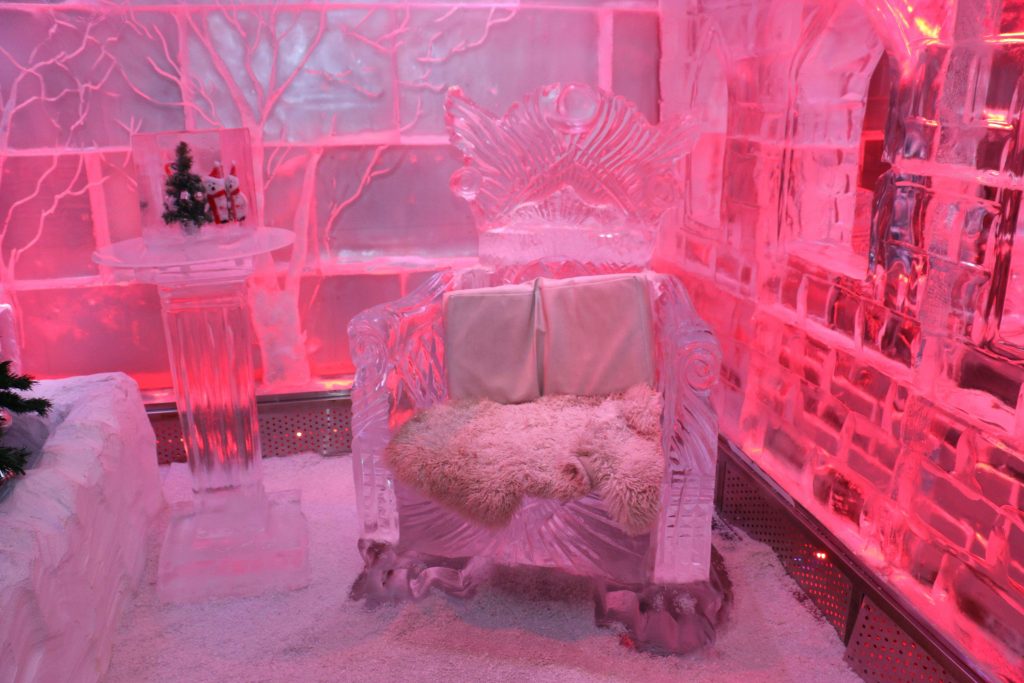 The Middle East's first ever ice lounge isn't just for the grown-ups as it's a family-friendly venue welcoming guests of all ages. But it's well worth hiring a babysitter for the evening and having a 'date night' at the coolest club in town. Packed with ice sculptures, ice seats, and tables with internal lighting for an 'aurora borealis' effect, this sub-zero lounge is an amazing experience. The icicles hanging down from the ceiling are incredible, and perfectly safe so don't worry about one dropping into your drink. Serving hot drinks, mock-tails and light snacks, you'll get a warm welcome at this cool lounge.
Theme Parks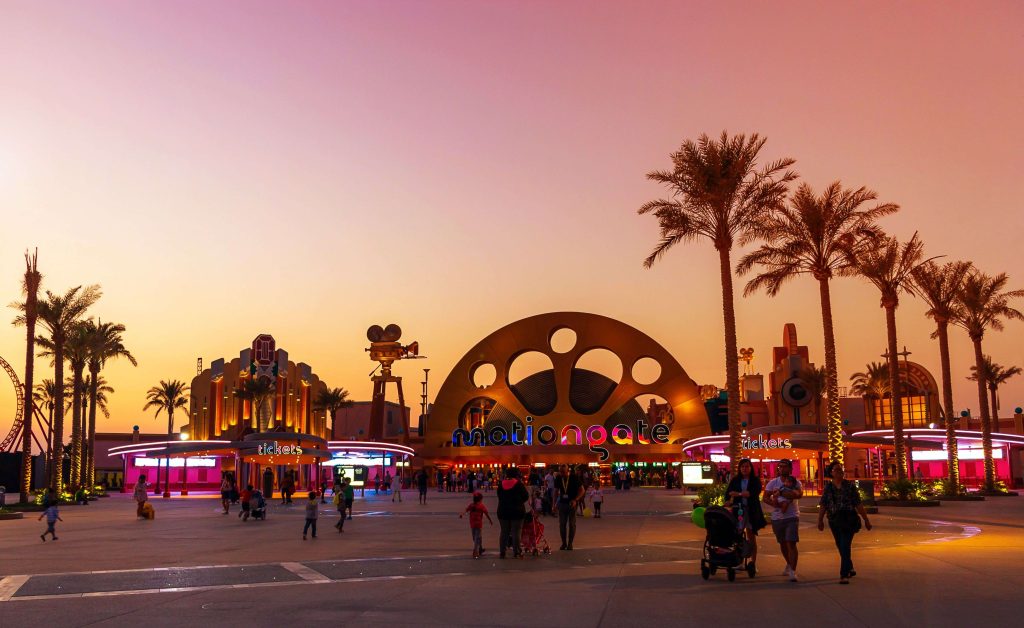 There are plenty of indoor theme parks in Dubai, including Motiongate, the park for movie fanatics. With a variety of zones that represent each of the major movie makers, you'll meet familiar characters, watch shows from your favourite movies, and go on rides that are bound to get your adrenaline pumping.
For cartoon fans, the IMG Worlds of Adventure is the place to go, especially if you're a Marvel Comics or Cartoon Network fan. The largest indoor theme park in the world, it covers over 1.5million square feet, so make sure you wear comfy shoes! From the Lost Valley – Dinosaur Adventure zone to a Haunted Hotel, there's lots for kids of all ages to see and do.
If you're a little older and love your first-person shoot 'em-up games, Xstrike is a real step up from the old 'Laserquest'. This action-packed destination lets you truly immerse yourself in the game using iCombat USA's laser targeting gameplay.
For tots and younger kids, it has to be a trip to LEGOLAND Dubai. Specifically designed for kids aged 2-12, it's full of fun zones including Miniland, Imagination, and Adventure. The indoor area has soft-play zones, or you can head outside and enjoy the watery fun of the Waterpark.
Snow Cinema at Ski Dubai
Ever wanted to watch a Hollywood blockbuster while sitting in a snowy landscape? Sounds crazy, but it's an amazing experience you'll love. Ski Dubai and VOX Cinemas have teamed up to create a one-of-a-kind cinema where you stay cosy and warm while watching your favourite film. You get a delicious hot chocolate, a heater, a cosy blanket to keep you warm and plenty of popcorn too.
Indoor Skydiving at iFly
If you've ever wanted to skydive but just can't pick up the courage to jump out of a perfectly good airplane, then indoor skydiving may be just the adventure for you! Using the largest indoor sky-diving wind tunnels in the world, iFly lets you experience the ultimate adrenaline rush but without the huge drop that ordinary skydiving involves. From novices to experienced skydivers, it's a genuinely incredible experience. If that's too extreme, why not choose the virtual reality VR option, which simulates an actual skydive from a plane?
Ice Skating at Dubai Mall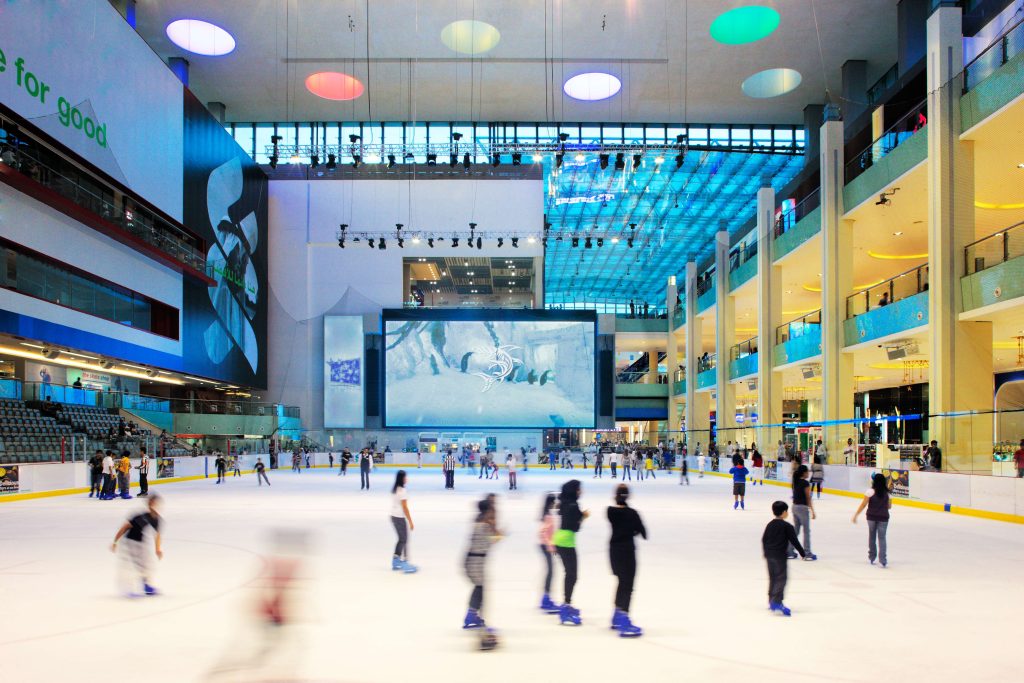 Finally, how do you fancy going ice skating when the temperature outside is hitting the low 40°s? You can at Dubai Mall's indoor ice skating rink. Take the whole family out for the day, or if your little one shows promise on the ice, you can book tuition and lessons so they can take their skating to the next level. Check out the ice hockey games too, a fast and furious sport that's full of action. Skates and socks are provided so you don't need to bring your own.