Whether your French road trip takes you to Paris' leafy boulevards or the sunny cobbled streets of Nice, these two locations are the ideal base for a whole host of day trips that'll give you a real flavour of French life. Visit chic cities and charming towns in the north for a spot of antique hunting in the markets, or open the sunroof (or even better, hire one of our convertibles) and explore the southern coastline all the way down to Monaco. Here are our top tips for day trips from Nice and Paris.
Perfect day trips from Paris
You don't have to drive far to discover some of central France's most exciting destinations. The road system in this part of the country is ultra-modern, very well signposted, and easy to navigate, although we do recommend you make sure that when you rent a car from Hertz you always make sure you have onboard navigation to help you get around.
Versailles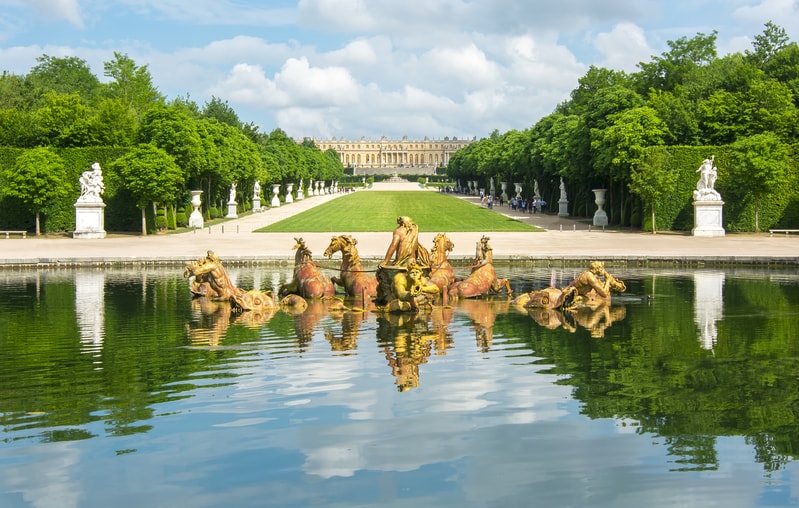 Just 15 miles outside the city centre, the internationally important site of Versailles is a must-see. This UNESCO World Heritage Site is the home of France's most famous palace, the home of a succession of kings and queens (before things got a bit tricky for the monarchy during the French Revolution).
You've got around 2,000 acres to explore and a huge palace with 2,300 rooms, so wear comfy shoes because there's a lot of ground to cover. Parking is excellent, although get there early to grab a spot close to the palace.
Giverny
This is a stop off for true art lovers. The home of Impressionist giant Claude Monet, a stroll around this beautiful cottage and gardens will let you see the real-life 'Water Lilies' he captured so perfectly in his paintings. It's a 50-mile drive (west) of Paris, so it's also a chance to escape the hustle and bustle of the capital for a day and relax in France's glorious countryside.
Provins
A two-hour drive from Paris in your Hertz rental car will take you to Provins. This gorgeous French town still has plenty of medieval timber-clad buildings. Get the best view from the top of Caesar's Tower, or hit the markets for some serious retail therapy. The town puts on plenty of events throughout the year, so check the town's website to find out what's happening and when.
Nice in Nice
Leave the capital behind and head down to the south of France, where the weather is distinctly Mediterranean, the pace of life is slower and more relaxed, and the coast is lined with ultra-chic towns and sandy beaches. We're in Nice, and it's time to put the top down and feel the wind in your hair as you tour our top three day trips from Nice:
Monaco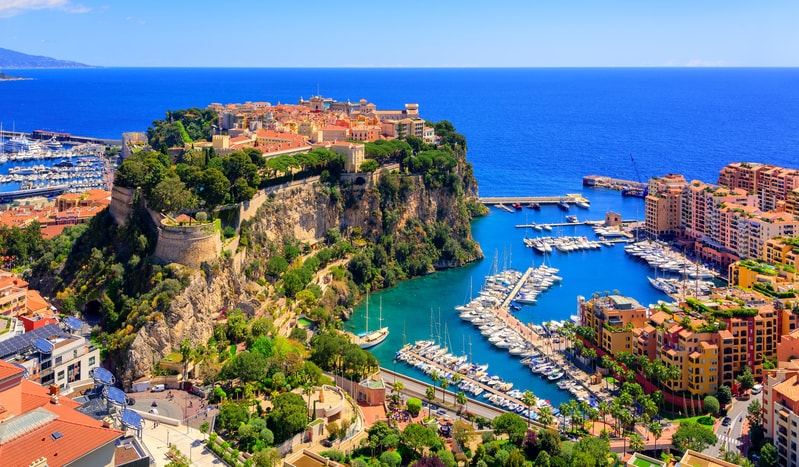 Pack your Gucci sunglasses and Armani top – we're off to the most sophisticated and elegant of the coast's millionaire's playgrounds – Monaco. Just 30 minutes' drive from Nice, a day trip to the principality is your chance to see how the other half live. The casino is obviously the main draw, but don't forget to check out some of the more unusual sites in this amazing location too, such as the 19th-century cathedral or the Musee Oceanographique aquarium. Our top tip: get there early in the morning because parking close to the centre of town is difficult to find as the day goes on.
Villefranche-sur-Mer
Just a few minutes down the road from Nice, this traditional village has plenty of charm and a history stretching back to the 14th century. Park outside the town, put some comfy walking shoes on and explore the cobbled streets on foot to get the most out of your visit. Pop to the market, pick up everything you need for a picnic, and then head out into the countryside to find yourself a perfect spot for a lazy afternoon's sunbathing.
The Italian Riviera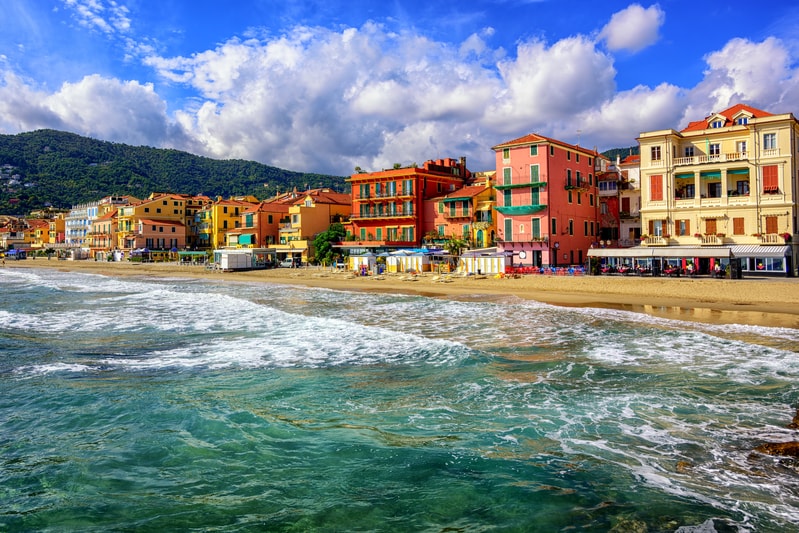 Pop your passport in the glovebox, because our last day trip takes us across the border into Italy. Just 45 minutes' drive from Nice is the border town of Ventimiglia, or head deeper into Italian territory with a drive to San Remo, the City of Flowers.
When you hire a car from Hertz Car Rental in France, you've got so much to discover. Cruise along the coast roads from Nice, or explore chateaux and castles just a short drive away from Paris. No matter where you want to go, Hertz will take you there.