Nothing brings a family together (or conversely is more character-building) quite like a family road trip. Being contained in a small space for hours on end means that it's best to plan the journey carefully to keep things running smoothly. From checking your vehicle before you hit the highway to packing games, snacks and drinks for the kids, the most successful road trips with the whole family come down to preparation. Mapping your route out beforehand and having an emergency kit ready just in case are all things you'll need to also consider, so here's our checklist of essential tips to make sure your journey is one to remember for all the right reasons.
Know where you're going
While it's great to live in the moment and discover new places by simply getting 'a little bit lost', it is no fun for the wider group when you end up miles from your destination. Not to mention, if you've got children with you, then the adventure will soon start to wear a little bit thin.
Our top tip is that when you hire your Hertz Car Rental vehicle, make sure it comes specifically with onboard navigation. Simply programme your start and finish points into the system, and let the sat-nav take you straight to your destination, without any hiccups. The benefit of this is that you'll also save money by keeping your mileage down!
If you're hiring a car in Europe, you can get your hands on a Hertz Connect WiFi device – complete with maps, city guides and international calls – to keep you on track. It's complimentary for Gold Plus Rewards members when you spend $250.
Hiring a car? Get the right size
At Hertz Car Rental, we've got a huge selection of vehicles for you to choose from. If you're planning a family road trip then make sure you pick a vehicle that's got plenty of room for the whole family, plus luggage and a few road trip games. A 5-door sedan is a great option, or if you have a larger family then why not go for a 7-seater SUV?
Make a checklist
On a long road trip, it's so easy to get 50 miles down the road and then realise that you've left your wallet on the table! With excited children anxious to get underway, and so much to think about as you try to get the trip organised, it's all too easy to forget something. Make a checklist when you're calm and unhurried and tick everything off as it goes in the car, your luggage, or your pockets. That way, you won't end up stranded at a petrol station with no credit cards to pay for your petrol.
Don't forget the games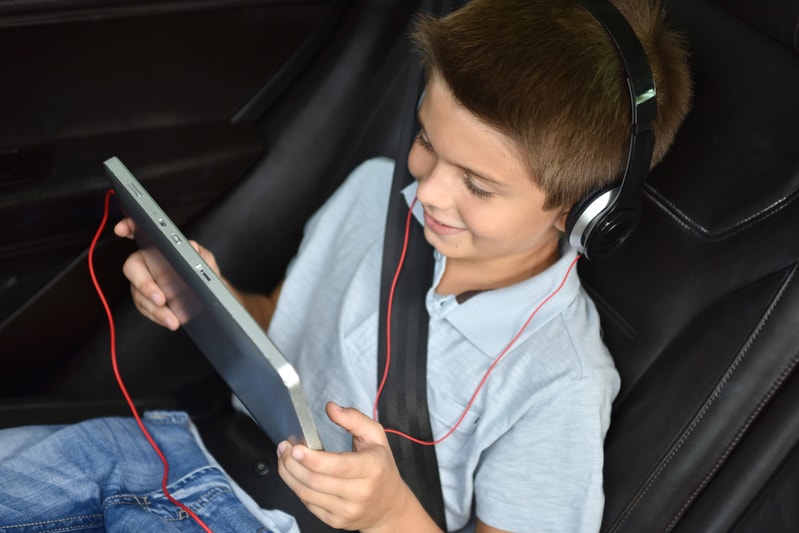 The children may be looking forward to getting to the destination, but a long journey can be tedious and boring for them. Make sure you pack some entertainment, whether that's a book, a tablet loaded with their favourite films, shows or cartoons, some hand-held games or load up an MP3 player with their favourite tunes. If the older members of the group aren't up for listening to 'The Wheels on the Bus' a hundred times, though, consider teaming that MP3 player up with a pair of headphones!
Snacks and drinks
Everyone loves a few good snacks on a long family road trip, so pack a picnic of food that can be easily eaten without too much mess. Sandwiches are ideal as they don't drop too many crumbs on the seats, but try to avoid anything too 'sticky'!
Plan your route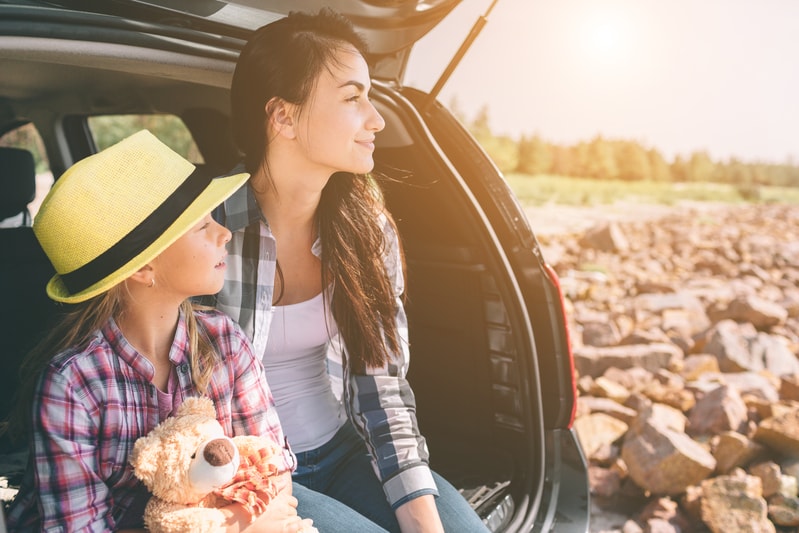 We've already mentioned an onboard navigation system, but remember that the journey can be as important as the destination. So plan your route to take in interesting sites along the way or places where the whole family can stop, stretch their legs, and have a little fun at the same time. From theme parks to attractions, beach stops to overnight camping, a well-planned route is at the heart of a successful road trip.
Give yourself plenty of time
If you have children, you'll already know that everything takes five times as you planned, so make sure you give yourself plenty of time to get to your destination. Not only will it make the journey more enjoyable if you don't have to rush, but it'll also mean you don't take unnecessary risks such as driving when you're tired.
Share the driving
If two members of the group can drive, then sharing the driving duty is a great idea. When you book your car from Hertz Car Rental you can add more than one driver to the rental agreement – members of our Gold Plus Rewards loyalty program can do this at no extra cost – so you can split the journey between you. This means you both have a chance to relax with the family along the way, and take a break from the driving.
Enjoy the adventure!
At Hertz Car Rental, we understand just how much enjoyment you can get from a family road trip, so we'll do everything we can to help you get the most out of every mile. Enjoy the adventure and the opportunity to spend some quality family time together as you hit the road. Book your car for your next family trip today!