The alpine beauty of Switzerland is truly memorable in the summer, but in the winter, it takes on a whole new level of wonder. One of the most dramatic and stunning countries in the whole of Europe, Switzerland is a winter playground not just for the rich and famous, but for everyone. Whether you're an experienced black run expert, or you've never strapped on a pair of skis in your life, both are here for the participants of all levels skiing and snowboarding, or maybe you prefer the laid-back charms of the country's music, traditions and food. Switzerland has plenty to offer everyone. Here are our top five things to do in Switzerland in winter.
1. Skiing and winter sports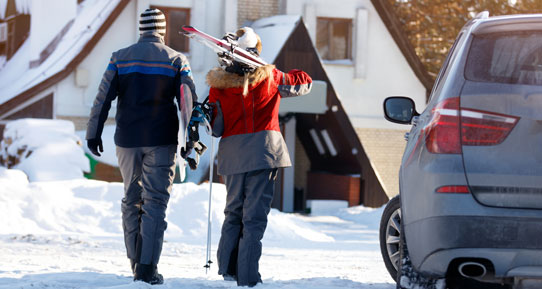 Top of the list has to be winter sports, including skiing and snowboarding. Switzerland has the very best slopes and runs, with everything from novice nursery slopes through to black runs that will challenge even the most experienced skier. If you're really up for a spot of adventure, then try glacier skiing. A special spot that's used mainly by the locals is the stunning Engelberg Titlis. This remote glacier is surprisingly close to Zurich and Lucerne, but you won't find the usual crowds here. A rotating gondola (cable car) takes you up to the top, so you get incredible 360-degree views on the way. The altitude is 3,238m, and runs are suitable for all levels of skiers. Other top spots include Theodul Glacier at Zermatt and the resort of Saas-Fee.
2. Shopping in Switzerland
A spot of retail therapy is just what you need on those days off. Switzerland is a small country, but it manages to pack a lot in, especially when it comes to high-end shopping. Head to St Gallen,. a town which dates back to the 16th century and is pedestrianised, so you can stroll around at your leisure. Zurich is home to some of the finest premium quality shops on the continent. Look for exclusive watches and jewellery, as well as handicrafts. In Berne you can enjoy shopping in St Moritz; super-sophisticated and elegant all year round, but especially so during the winter.
3. Festivals
Switzerland has festivals all year, and during the winter months things kick off in style with the New Year's celebrations. Many of the region's older traditions that date back into more pagan times are still celebrated, such as the tradition of Silvesterchläuse (New Year's Eve clauses) to go from house to house ringing bells to welcome in the new year. At the end of January, the skies above the alpine village of Château-d'Oex are filled with hot air balloons, while February in St Moritz sees the annual 'White Turf' horse races, where brave riders are pulled behind galloping horses across a frozen lake at speeds of up to 50kph.
4. Outdoor Activities
There's plenty of other activities that one can do in case they want to do try something else other than skiing. Switzerland offers a wide range of activities for those that like stay in the air, like paragliding over the scenic landscapes of Lucerne, Interlaken and Swiss Alps, to other activities for those who prefer to keep their feet on the ground, such as, a unique E-bike tour where you'll be riding around Lake Lucerne on electronically powered bicycles. Bobsledding enters the 21st century outside of Basel, where you'll be able to ride your bobsled down a 1km track and have it carried back to the top of the track via a solar powered lift. And for those who want to experience the longest toboggan in Europe, the Big Pintenfritz is where you'll start at the summit of Faulhorn 2,680m above sea level, and end at the run's bottom at Grindelwald, 1,132 below and 15km away from the starting location. Toboggan aficionados have regarded this run to be among the greatest of all toboggan runs for its length and the incredible experience it offers.
5. Gourmet treats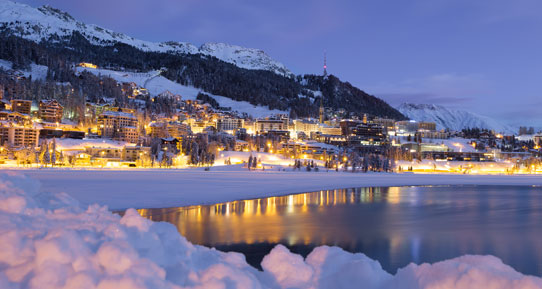 Switzerland's cuisine is surprisingly varied, and in some locations, it's possible to combine your skiing holiday with some delicious gourmet food. Switzerland has a number of mountain-top restaurants, such as the excellent Othmar's Skihütte in Zermatt, which surprisingly (considering its mountain-top location) is best known for its salmon specialities. La Marmite, on Corviglia in St Moritz, is Europe's highest gourmet restaurant. A must try is 'Corviglia Snow', which is premium caviar served on a bed of puréed potatoes. Everything is served with truly spectacular views.