Fujairah may be a small emirate, but it packs in plenty of interest within its borders. Sitting on the eastern side of the UAE peninsula, it's a dramatic emirate full of mountains, spectacular coastal roads that are perfect for a road trip, and sandy beaches providing some of the best scuba diving and snorkelling in the region. So if you're heading to Fujairah in your Hertz rental car, what's out there for you to discover? Here are our top five sights to see and things to do on a trip to Fujairah.
Visit Al Bidyah – the oldest mosque in the UAE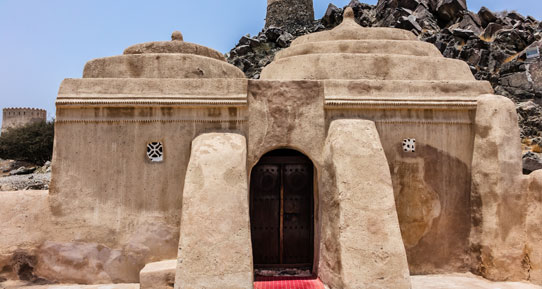 North of Fujairah city sits a stunning monument to the power of faith in the region – the Al Bidyah mosque, the oldest mosque in the whole of the UAE. This charming mosque, which uses ancient mud brick building techniques and a wonderfully traditional design, is not only an archaeological hotspot
but also a tranquil and beautiful location for some quiet contemplation. With a dramatic mountainous backdrop, it combines the skill of ancient builders with the majesty of nature. Traces of human habitation in this region go back over 4,000 years, so this is a very special location and well worth a visit.
Explore life under the waves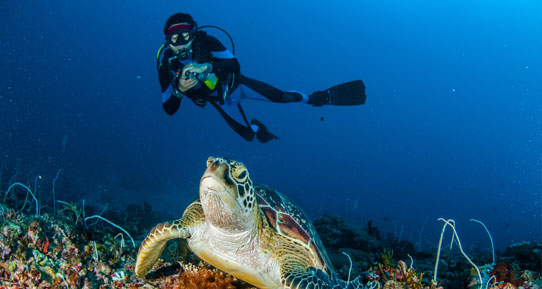 Fujairah is famous for its exceptional scuba diving and snorkelling, with the warm, crystal-clear waters of the Gulf of Oman to discover filled with pristine reefs. If you're lucky you may get a glimpse of the magnificent whale shark, a completely harmless creature that's a gentle giant that only eats plankton. They gather off the coast during the breeding season, making it one of the best spots in the world to see them.
Stay on the beach for some sunbathing
Once you've had enough of exploring the underwater world of the Gulf, head back to the beach and simply lay back in the sun. Beaches along the east coast are well maintained and have plenty of facilities such as cafés, sun loungers and umbrellas, as well as plenty of excellent restaurants serving fresh seafood.
See the wildlife of the region at Wadi Wurayah National Park
The country's unique landscape makes it a haven for wildlife, and you'll see an explosion of colour at the Wadi Wurayah National Park. Filled with everything from tiny delicate flowers to the majestic caracal, a member of the big cat family, this is a not-to-be-missed natural treasure. Jewel-coloured dragonflies zip around, while around 75 different species of birds have made the Park their home.
If you want to see more of the country's magnificent mountains and deep canyons, take a road trip along the road that cuts through the Hajjar Mountains, taking you along the coast and up into the towering mountains themselves. Drive the route up to the top of Jabal Dad Mountain for some spectacular sunsets and amazing views.