From charming villages and pretty towns to dramatic coastlines and ultra-chic cities, the UK has plenty to offer visitors all year round. The road system covers every inch of the country, and takes you along 'smart' motorways and tiny country lanes. Around the next corner is a breath-taking glimpse of the coast, or a magnificent country house surrounded by stunning gardens. From castles to markets, boutique hotels to huge sandy beaches, the UK is one of the best places in the world to take a road trip.
Hire a car from Hertz Car Rental and you can explore this history-rich island at your own pace. Here are our top five picks for your ultimate UK road trip:
Llŷn Peninsula, Wales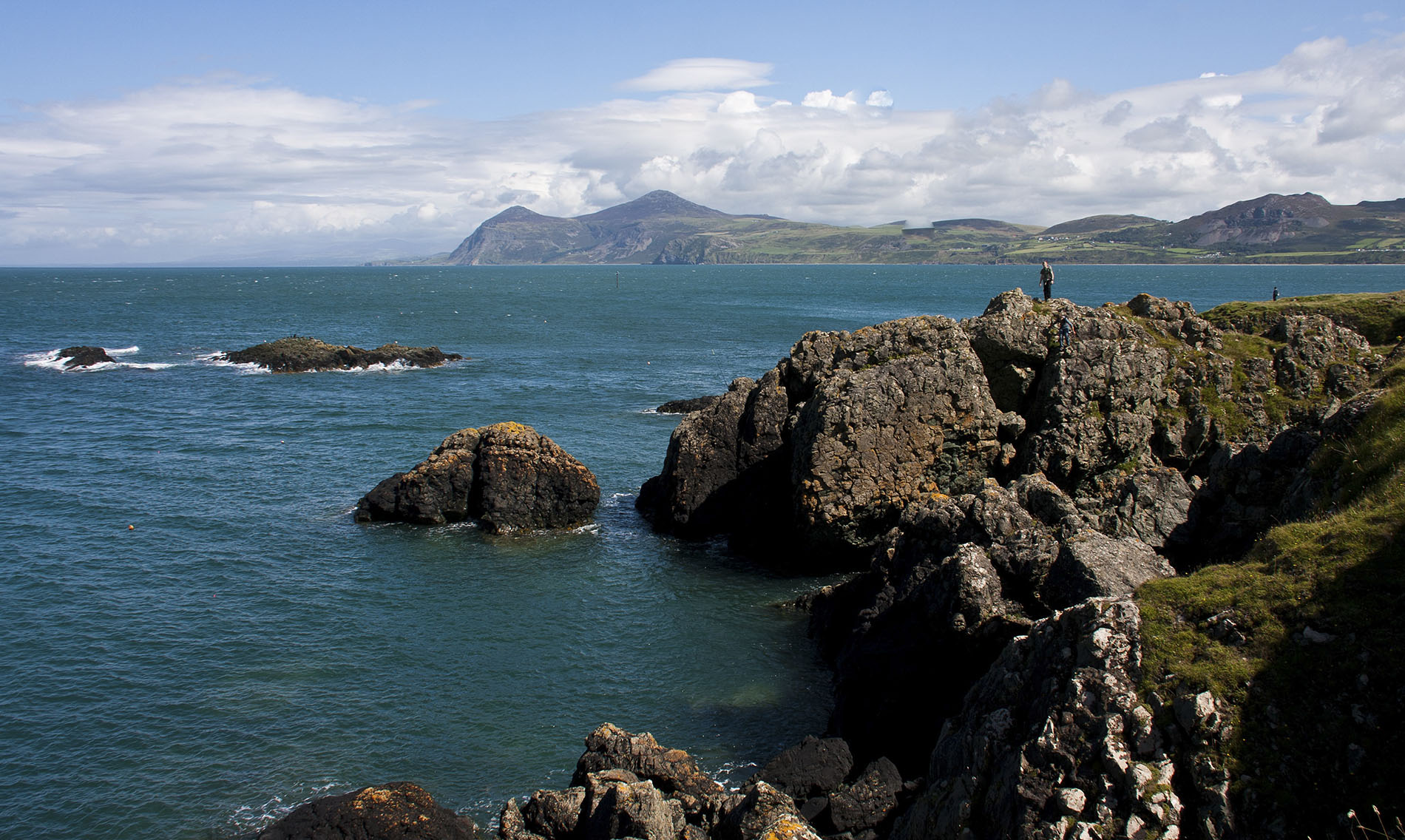 Where: Approximately two hours' drive from Liverpool.
Nearest Hertz Rental: Hertz Liverpool Vauxhall Road L3 6BN
Why: Glorious countryside and stunning coastlines
This is what the UK is all about – tiny country lanes that lead down to gorgeous, deserted sandy beaches and secret coves. Along the way you'll see the best of Wales' pretty little villages, towns and countryside. Just two hours from the ultra-chic city of Liverpool, this glorious spot is well worth an early start, so pack a picnic and take the kids to the beach for a day's fun in the sun.
Robin Hood's Bay, North York Moors
Where: two hours' drive from Leeds
Nearest Hertz Rental: Hertz Leeds City: Leeds City, Unit 1 – Wellington Road Industrial Estate, Wellington Bridge Road
Why: A slice of traditional English countryside with a smuggler's twist
Leeds is an ideal base from which to explore the whole of the north of England and the Midlands, but wherever you roam, make sure you save a little bit of time to explore Robin Hood's Bay. From the cobbled streets to the ancient cottages, this is Old England at its best. The cove was used for centuries by the local n'er-do-wells to smuggle brandy and other contraband into the country while dodging the Customs Men. A maze of tunnels runs under the town, and there are whispers that you can still hear the ghostly conversations of the smugglers echoing through the hills.
Nearby is the 7th Century Whitby Abbey, or hop back in your Hertz rental and travel along the coast to find your own secret cove for an afternoon's fun in the sun.
The Jurassic Coast, Dorset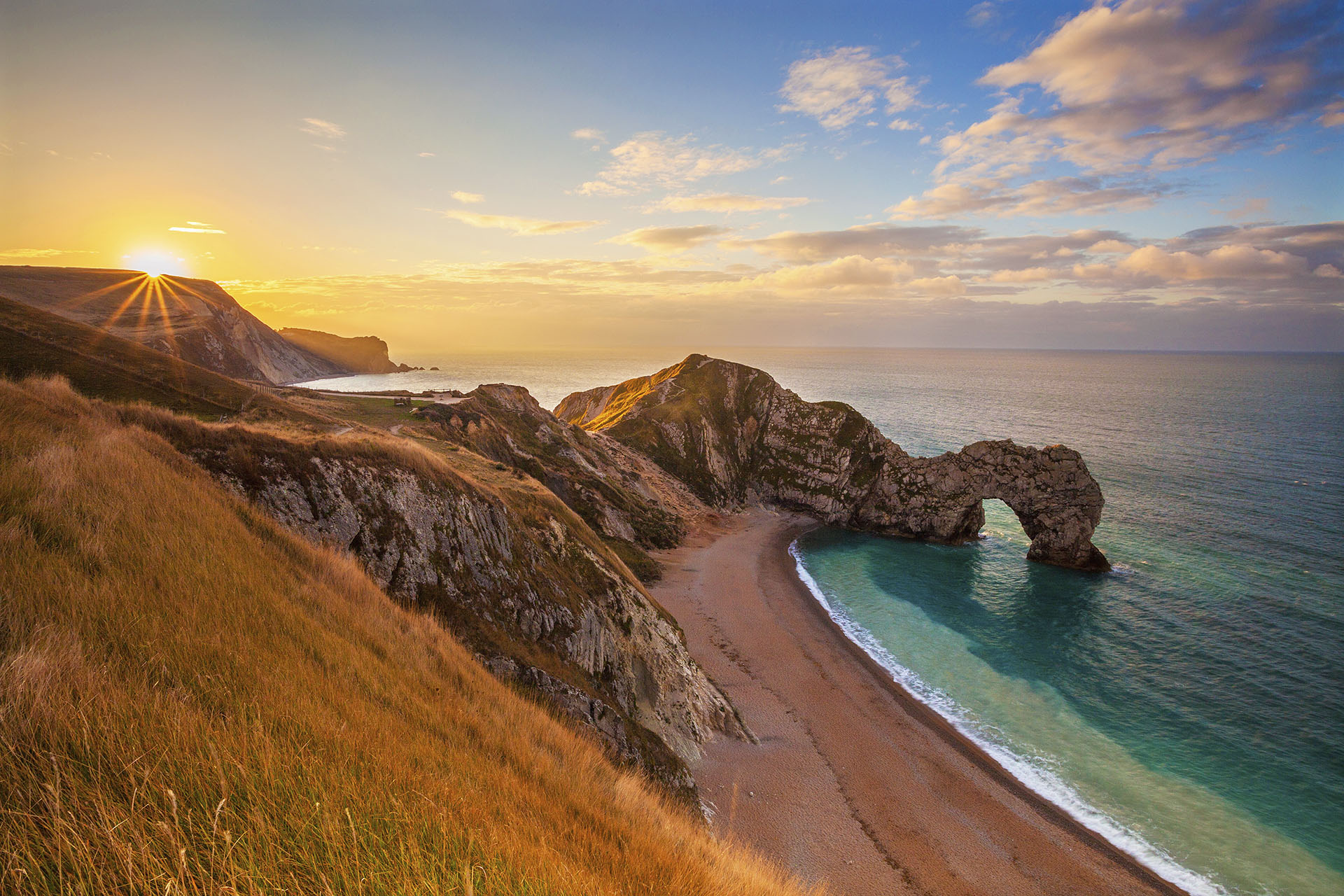 Where: 40 minutes' drive from Bournemouth
Nearest Hertz Rental: Hertz Bournemouth Airport: Bournemouth International Airport, Car Hire Building, Bournemouth BH23 6SE
Why: A UNESCO Heritage site and area of outstanding natural beauty
Once this entire area was at the bottom of a tropical ocean. Today, its towering red cliffs are hugely popular with fossil hunters, hikers, and anyone who loves the outdoors. The South West Coastal Path runs along the top of the cliffs, while throughout the region you can explore charming back roads and lanes that'll take you to some of the prettiest towns and villages in the UK. Parking along the coast is good, especially at established beauty spots such as Durdle Door Arch or Lulworth Cove, but be aware that it can get very busy on the roads during the summer.
Head inland and you're just a short detour away from that most enigmatic of ancient sites, Stonehenge.
Applecross, Scottish Highlands
Where: Two hours' drive from Inverness
Nearest Hertz Rental: Hertz Inverness Airport: Inverness Airport Terminal Building, Dalcross Industrial Estate, B9039, Inverness IV2 7JB
Why: Dramatic scenery and some of the best driving roads in Europe
Huge skies, looming mountains, soft purple heather – you could only be in the Highlands of Scotland. Applecross gives you the chance to step back in time to another age. The pace of life slows right down, and you have time to really appreciate the wild beauty of this landscape. The roads in this part of Scotland are truly epic, (it's no surprise they're used by motoring shows and advertisers to show off their cars) and every mile brings you something new to discover. From the remote beauty of Bealach na Ba to the glory of a Scottish sunset over a loch, this is the place to come if you have a little extra time to slow down and really experience a special road trip to remember.
Aylesford, Kent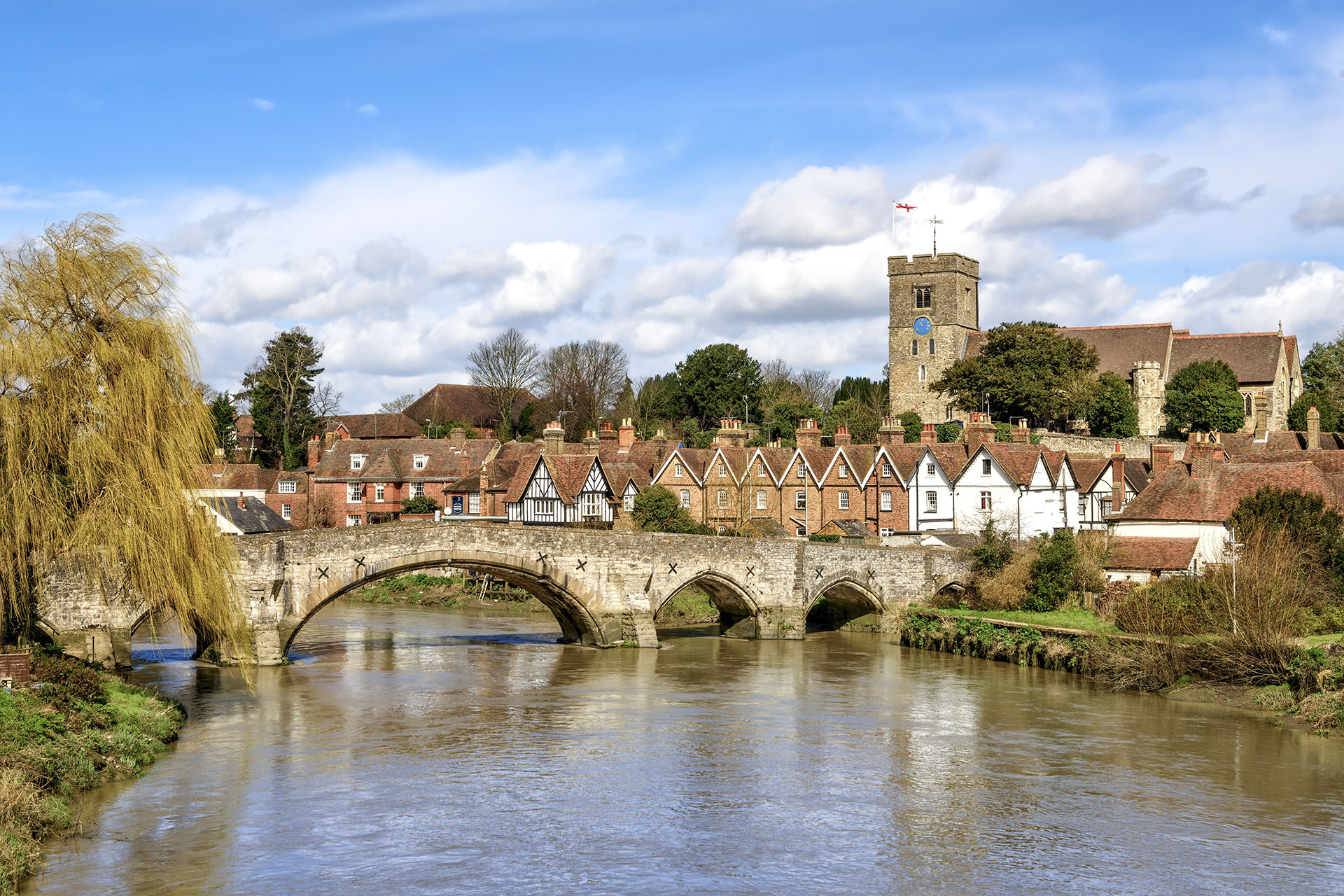 Where: One hour from London
Nearest Hertz Rental: Forstal Road, Town Centre, Aylesford
Why: History, history, and more history
From military museums to traditional oast houses used for processing hops for beer making, Kent has everything you need if you love a bit of history. Escape the hustle and bustle of central London and within an hour you're in the 'Garden of England' surrounded by rolling countryside, picture-perfect villages, and historical sites. Aylesford even has its very own Hertz branch in town, so you can pick up your rental car and be out in the countryside in minutes.
Check out the nearby Royal Engineers Museum at Gillingham, or take a walk through history at the Kent Life living museum. Castle lovers will be spoilt for choice, with the fabulous Rochester Castle close by. Parking at all the major beauty spots is good, and getting around Kent is easy, thanks to a well maintained and clearly signposted road system.