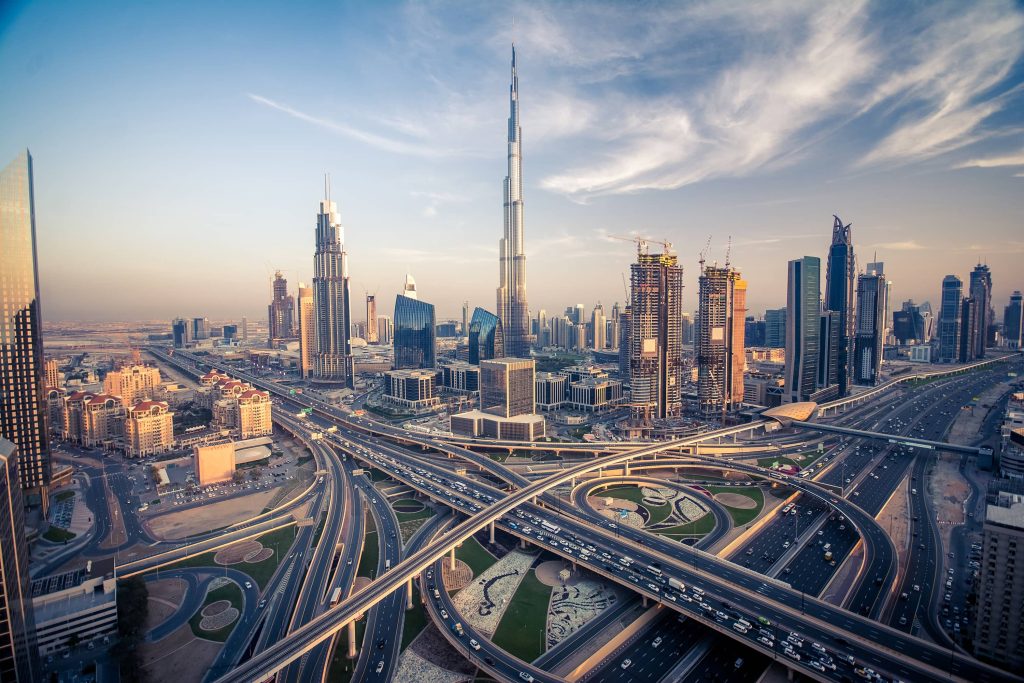 Renting a car in the UAE gives you the freedom to explore this incredible part of the world at your own pace. It's quick and easy to rent, especially when you go with one of the world's leading rental companies, Hertz. But what should you know about renting and driving a car in the UAE? Here's a quick guide to the essentials.
Pick the right car
Whether you're looking for a small, nippy car to get through the traffic while you're in Dubai or something with plenty of room for a family road trip to the mountains of Oman, the right car is essential. Hertz has a vast fleet of vehicles suitable for all kinds of automotive adventures, but remember that your rental car agreement will not include off-road driving. So make sure you stick to the tarmac and leave the desert trails to the dune bashers!
Make sure you have all the correct paperwork
You'll need a current and valid driver's licence that you've held for a minimum of 12 months. If you have any endorsements on your licence, then before you book, check with the rental company as some such as a drink-driving charge may disqualify you from renting a vehicle. If you require international driver's permits, make sure these are all in order before you travel.
Are you old enough?
With most rental companies, you'll need to be at least 21 years old to rent a vehicle, and some categories, such as sports cars, will require you to be 25 or older. Drivers between the ages of 23-25 may incur a Young Drivers surcharge.
Are you going across to another country?
If you intend to cross borders (such as travelling into Oman), you may need to check with your rental agency before you book, so you have the correct documents. Again, you may be charged extra for items such as cross-border breakdown recovery.
Are there any toll roads in the UAE?
Yes. In Dubai, you'll encounter Salik, an electronic toll road system. This state-of-the-art infrastructure uses RFID technology. So you won't need to have 'change for the toll booth' – your vehicle is automatically charged a fee electronically when you pass through a toll gate. If you rent a car from Hertz UAE in Dubai, your vehicle will be fitted with a Salik tag. The number of toll charges will be added to your final bill at the end of your rental.
What if I get a speeding ticket?
The laws on speeding and other driving offences are stringent in the UAE and are fully enforced by the authorities. Violations such as speeding, using a mobile phone while driving, not wearing a seatbelt and not following traffic signals will incur a penalty. Your rental agency will not be responsible for paying these fines.
Go through the fine print on your rental agreement
It's essential that before you pick up your rental car, you go through your agreement very carefully to note clauses such as mileage limits, whether or not the vehicle has to be returned with a full tank of gas, cross-border travel and any usage restrictions (such as not towing caravans or using a car for off-road driving).
Make sure you have a breakdown clause in your rental policy
If you're unfortunate enough to have an accident while driving in the UAE, you need to contact the police and stay with the vehicle until they arrive (provided it is safe to do so). You will need to submit a police report to your rental agency to ensure your insurance is not voided. Hertz car rental provides a 24hr, toll-free emergency number where you can get instant advice and help from one of our team. They will also be able to arrange a replacement vehicle for you so that you're not stuck.
If you have any questions about renting a car in the UAE, don't hesitate to contact Hertz, who will be delighted to help with any queries. You can also browse our informative blog section or check out our FAQs guide.