Now is a great time to start planning your next vacation. Yes, the world is on lockdown thanks to COVID-19, and plans for holidays are on pause. We don't know exactly when we can travel for fun again. However, we do know that the current situation won't last forever. While the priority has to be keeping everyone safe, which at the moment means staying at home, you can still dream and make plans. That way, when things do change, you'll be ready to go.
Why plan your trip now?
There are lots of reasons why now is a great time to start planning your trip:
With the dip in demand for travel, it could be a great time to bag a bargain flight or hotel reservation.
An upcoming trip gives you and your family something to look forward to. This can be vital for improving well-being and emotional positivity during this unusual time.
Many of us have got a bit more spare time on our hands at the moment. Why not put it to good use to plan the trip you've always dreamt of? That way you can celebrate lockdown ending in style.
The best way to plan a post-lockdown trip
One of the benefits of planning your vacation now is that you've got plenty of time to get everything arranged perfectly. For holiday inspiration and handy organisation tools, use a travel planning app. Popular apps for android and iOS include Roadtrippers and TripIt. Use them to get top ideas on for dreamy locations for stunning selfies to share on Instagram. These apps also make light work of organising your tickets and reservations for a hassle-free trip. You can even use them to share ideas and plans with friends and family – the ultimate holiday planning tool during the lockdown.
Explore the UAE
As no one can accurately predict how long all this could go on for, you might be wary about starting to making holiday plans too soon. It's true, we don't know precisely when travel restrictions will be lifted around the globe. That does make planning worldwide trips more uncertain – although many airlines and operators are offering free changes if your scheduled trip can't go ahead. Another option is to plan your post-lockdown escape a little closer to home. That way, as soon as the UAE eases travel restrictions, you'll be able to get out and about across the Emirates. Luckily, there are lots of stunning landscapes and thrilling activities to choose from. For example, have you discovered Jebel Jais yet? Or you could treat the kids to the high-octane thrills of Ferrari World. For underwater adventures, book a diving trip off Fujairah. Or understand more about local culture with a trip to Hatta. Whatever you want to do, make sure you download the Dubai Calendar app. With this, you'll also have the top pick of concerts and events planned in and around the city in your pocket.
Stay informed to stay safe
Now more than ever, it's crucial to stay up-to-date on the latest advice on travel and health. The COVID-19 situation is unprecedented, and changes to restrictions may be made at short notice.
Plan ahead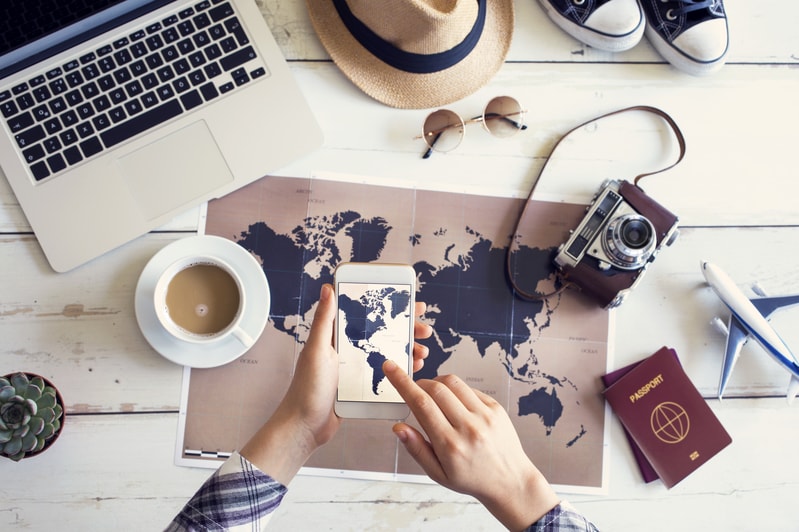 Don't cancel holiday plans. Instead, give yourself something to look forward to and book ahead. Remember, do your research and make your reservations from the comfort of your home. #StaySafe
If you're planning to head out across the UAE, make sure you travel in comfort. From 4x4s and budget minis to family-friendly saloons, take the next step in making your travel plans a reality when you book a vehicle at Hertz Car Rental.