On a good day and with the traffic in your favour, the commute to Abu Dhabi from Dubai takes approximately an hour and 30 minutes, covering around 86 miles (139.2 kilometres). As commutes go, it's epic, but once you're reached the out-of-city boundaries, the open road between the two locations is quite a pleasure to drive. Keeping you may be making this commute daily, we've compiled a list of 7 tips to make your daily commute a happy and safe trip.
1. Get from A to B quickly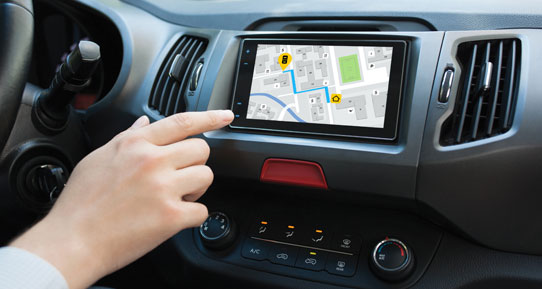 The main road to go to Abu Dhabi is Sheikh Zayed Road, which is an excellent route with a smooth tarmac and relatively few imperfections. However, the neighbourhoods and living areas branching off from the on-ramps on Sheikh Zayed Road are filled with narrow residential streets which can often become incredibly congested, especially during the morning and evening rush hours. If you want to avoid adding extra time to your journey, consider investing in an onboard navigation system that provides live road condition updates. These devices can then advise you on the best routes to avoid traffic jams. It may be a little costlier than a standard satellite navigation system (Satnav), but the saving in time may well be worth the extra expense.
2. Make sure you have emergency equipment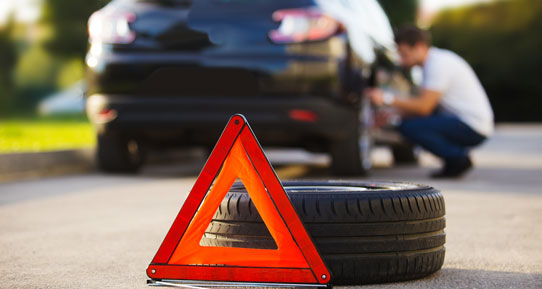 During the winter, the rainy season kicks in and although this season when compared to many other countries it's quite tame, it can still surprise drivers with heavy downpours and adverse driving conditions. Visibility can reduce dramatically when you're in the middle of a rainstorm, so if you do experience a break down, make sure you have a full set of emergency equipment with you, including reflective warning triangles, flashlight and a simple car toolbox.
3. Take a warm drink
Starting off on a chilly morning can be a challenge, especially if you haven't had your morning coffee. Packing a thermos filled with hot coffee will help keep you going, as long as you don't drink it while you're driving to reduce possible distractions while driving.
4. Check your tyres
Continuous long journeys can put a great deal of strain on both driver and vehicle, so make sure your car is up to the task of making the drive. Long-distance commutes will quickly wear down tyres past the safe tread depth of 3-4mm. Don't forget to check the spare too, as a puncture on the desert road can leave you stranded if you don't have a good spare tyre as well as equipment like a jack and wrenches on board. Checking your tyre pressure and topping up their pressure prior to the journey will also improve their lifespan and the quality of your drive.
5. Take an extra jumper or jacket
Temperatures in the desert can drop dramatically especially during the winter evenings and night time. While you may have in-car heating while you're driving, if you do suffer an unfortunate breakdown then your heating won't work. Packing a spare jacket or jumper will prevent you from getting cold in these situations.
6. Car share to make the journey more enjoyable – and cheaper
If you and a work colleague both do the same commute every day, why not cut your costs and keep each other company by car sharing? You're effectively halving your costs by doing so, and you also have a passenger to share the journey with.
7. Make sure you can see
During the summer, desert sand in the air can have a dramatic effect on your windscreen wipers. If you've lived and driven in the UAE for any length of time you'll know that the golden rule is never to use your windscreen washer system on a dry windscreen, as the sand will mix with the washer fluid and form a paste which will shred the rubber wiper blades while scratching your windscreen very badly. At night, those scratches can cause excessive glare for the driver when the headlights of oncoming vehicles are diffused across your windscreen. This will effectively impede your ability to see where you are going which can be dangerous. One of your regular checks as you can make as we move into the winter months is to wipe your windscreen with a soft cloth and to remove any residual sand or dust that may be sticking to your windscreen prior to the start of your journey.