Feeling like it's time to get away again? Fancy a change of scenery from the wild beauty of the UAE, and want to take the family exploring on the open roads of the USA? There are some great spots to visit across America, especially if you have the kids with you. It's almost spring break – the perfect opportunity to get outdoors in the fresh air and make the most of your family time together. Say the magic words and your little ones will most likely beat you to the door, "A road trip!"
Hertz Car Rental is going to take you for a ride, and show you the top 5 road trips you can enjoy with your family in the USA – from the backlands that'll take you through the 'real' America of Michigan and Virginia, North Carolina, and Oregon. If you've always thought that a family holiday to the USA is all about LA beaches and New York diners, think again, as we offer up 5 fabulous road trips for you to try.
Black River National Forest Scenic Byway, Michigan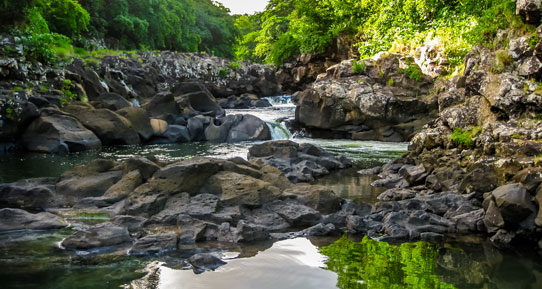 All fairytales begin in enchanted forests. How about you and your family relax and enjoy the sound of running water as you pass by the Black River, accompanied by the sound of birdsong as you enter the woods? There might not be many secret doors behind the waterfalls, but you can look forward to a breathtaking view after having spent long hours at work or in classrooms. Remember to pack a picnic, and enjoy the fabulous scenery. It's a little off the usual tourist track, so you won't encounter too many crowds, either.
Loneliest Road (U.S. Route 50)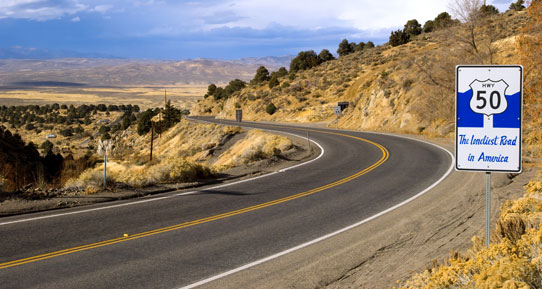 Going back in time may sound a little farfetched; however, it's always a unique experience to see days gone by and marvel at how the world developed through the ages. Travelling down what is known as the 'Loneliest Road' from west to east, you and your family will see a range of different mountains, passes, historic towns, and deserts. The towns are particularly important because of their age and are filled with interesting little museums and wonderful architecture.
The Blue Ridge Parkway, from Virginia to North Carolina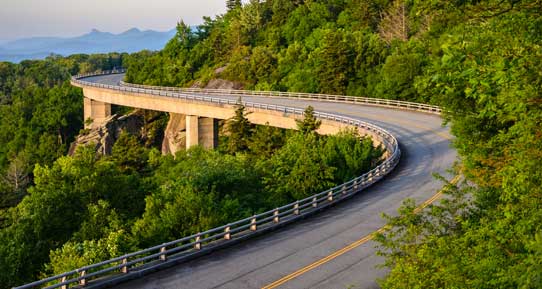 The clearest advantage of getting out of the city is enjoying everything that nature has to offer. The Blue Ridge Parkway is breathtaking, as is the captivating view of the region's waterfalls. You may also want to pull over and enjoy a walk along Thornton River in Sperryville. Head to Humpback Rock in Lyndhurst, VA, a wild and wonderfully evocative spot.
Great River Road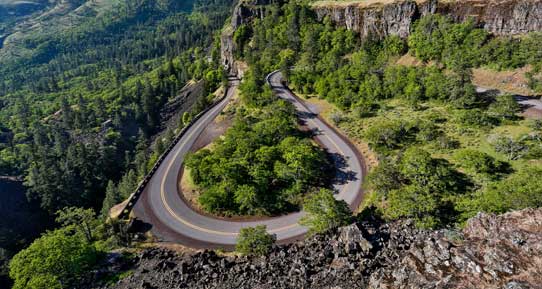 Enjoy a long ride along the Mississippi River, a stretch of water so long, you wind through ten different American states. It's going to be a long ride, but it is an unforgettable experience: birds, trees, hills, glistening water and the beautiful skyline are a feast for the eyes. Make sure your cellphone or camera is fully charged because you'll wind up with plenty of memorable snaps.
Historic Columbia River Highway, Oregon
The Columbia River Highway is a 74-mile ride that is sure to dazzle your whole family. Living in the city has its benefits, but there's no better feeling than leaving that all behind as you enjoy the great outdoors. Crossing bridges on this road is unforgettable, with trees leaning towards visitors giving it a welcoming feel. Other things to spot include waterfalls, rivers, and mountains.
Wherever you decide to take your family, just know that there is a wonderful trip around the corner. With Hertz Car Rental, you can head off on your own US family road trip in complete comfort, ready for everything the great outdoors has to offer.