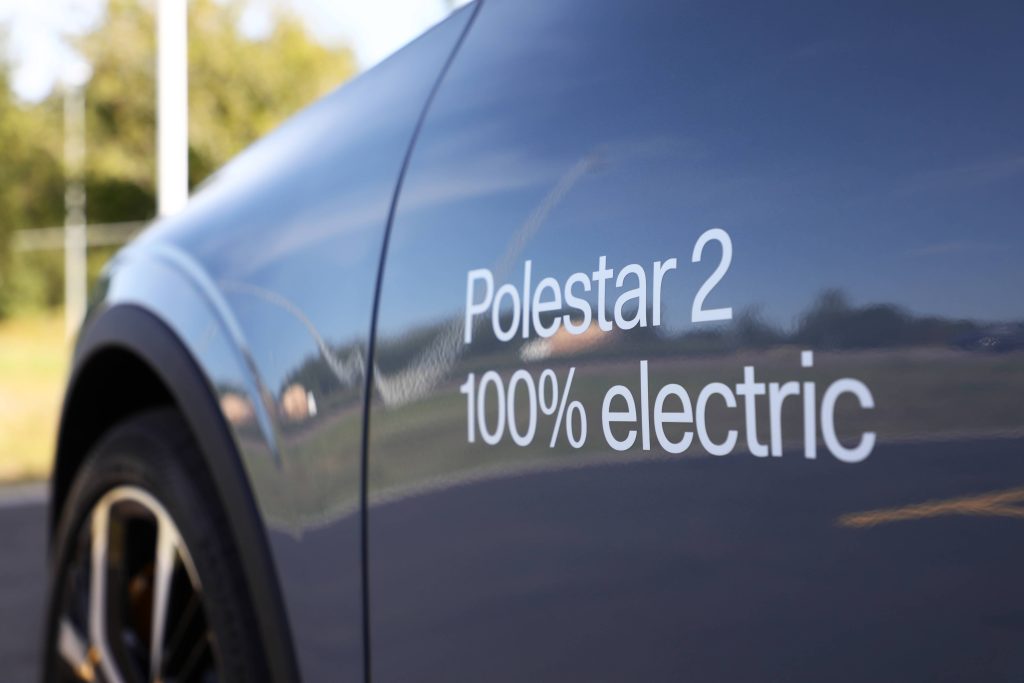 Everything you need to know about Polestar 2
Is the future of motoring electric? Are EVs going to take the place of the internal combustion engine once and for all? If the automotive industry takes the same pathway as the Polestar 2, a scenario where EVs become the norm on our roads is looking more and more likely. While exclusive EV options such as the Tesla have introduced the idea of an EV future, the Polestar 2 has put greener driving within the reach of ordinary motorists.
The Polestar 2 electric car represents a more affordable EV option that delivers exceptional performance, has great build quality, and pays close attention to that most important of factors – the driver experience.
Who is Polestar?
Established in 1996 by Volvo partner Flash/Polestar Racing, the Polestar brand has always been focused on the principle of sustainability. Because they have no 'legacy' as such, the brand feels that it isn't tied to the past and is free to explore the future of automotive design, and in particular electric vehicles. The result is an innovative brand with a racing pedigree and technologically-advanced design concepts.
The production centre is based in Chengdu, China, and embraces the brand ethos of sustainability too, making the Polestar environmentally friendly from start to finish. The manufacturing plant was built specifically to achieve Gold status in the internationally-accredited Leadership in Energy and Environmental Design (LEED) ratings. This is a car that you can get into knowing that a great deal of care and attention has gone into the ethical aspect of 21st-century driving as well as performance and quality.
Talking of performance, the Polestar 2 is no slouch when it comes to that all-important responsiveness, achieving a 0-100kph time of just 4.5 seconds. The 69kWh motor delivers 408 horsepower and a colossal 660Nm of torque, giving it a top speed of 205km/h and an impressive range target of over 500km. This is an EV that eliminates 'range anxiety' completely.
An elegant interior
The interior is as luxurious as any other vehicle in its class, with the choice of leather seats or a more vegan-friendly upholstery option. The Polestar 2 manages to cram a great deal of technology into a standard family-size sedan including an infotainment system with Google, Apple CarPlay and Android Auto compatibility. Google Maps lets you find your most efficient route, as well as flag up those all-important charging stations too.
Plenty of safety features
As you would expect from a car with Volvo DNA running through its wiring, there are plenty of safety features on offer too, including the standard airbags and ABS as well as brake assist, stability control, and lane-departure warning. With the Polestar 2, you also get 360-camera and cross-traffic alert, blind spot monitor, lane-departure assistance, braking and rear collision alert and mitigation, and adaptive cruise control.
A sleek design
If you want to buy a fully electric car in the UAE (as opposed to a hybrid), your choices are still quite limited in proportion to petrol cars. However, as more people demand zero emissions and a greener, cleaner way to get from A to B, those choices are expanding. Sleek styling and a car that feels and looks like a typical sedan make the Polestar 2 much more accessible to drivers, who may want to make the jump to an EV but who still like the look of a high-end five-door sedan sitting on their driveway.
So how does the Polestar 2 perform? The answer is that it will surprise you. With EVs, you have full access to all that torque and horsepower as soon as you press the peddle. That makes them incredibly responsive and very, very quick. The low profile and stiffened chassis mean that the Polestar 2 handles beautifully through the curves, providing the driver with plenty of response and feedback. Put simply, the Polestar 2 is a very pleasant revelation for drivers who may not quite know what to expect when they get behind the wheel of a full EV.
Try the Polestar 2 with Hertz Car Rentals
At Hertz, we want to make sure that we're delivering a 21st-century service to our customers, and that means broadening our fleet to include fully electric cars in the UAE. The Polestar 2 forms an important part of our plans for the next part of the journey, and this EV is already proving to be hugely popular with both long and short-term lease customers.
If you'd like to find out more about the Polestar 2 and rent an electric car in the UAE, Hertz can help. Find out more about hiring an electric car from Hertz today including online reservations and special offers.