Visit Switzerland during the summer and you'll find a country that's ablaze with alpine meadow flowers, packed with events and festivals, and is home to some of the best scenery in the world. Pick up your hire car from Hertz Car Rental, and start exploring Switzerland in the summer with these top picks.
Mount Pilatus day trips
Take a ride on the cogwheel train up the astonishingly beautiful Mount Pilatus or leave your car at the bottom and get some even more stunning views on the aerial cableway that takes you all the way up to the summit, 7,000 feet above sea level. Mount Pilatus is just a few miles from Lucerne, and getting to this alpine hot spot will take you along some of the best driving roads in Switzerland, making it a perfect day out if you've hired a car from Hertz. Once you get back down from the summit you can double up with a boat ride across Lake Lucerne.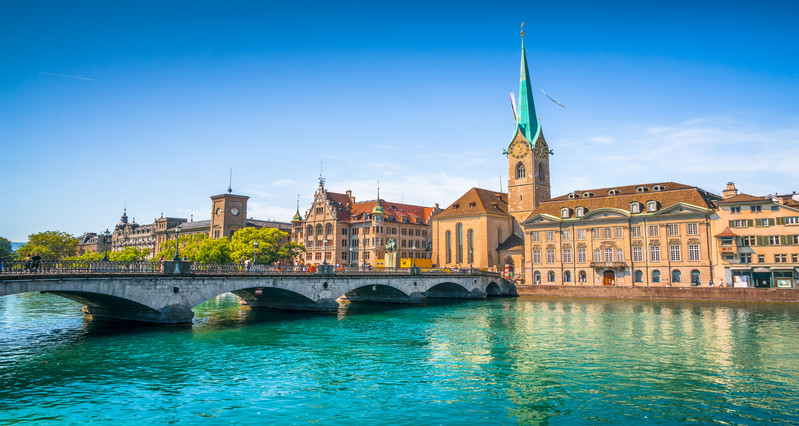 Explore Zurich
Surrounded by lakes and mountains, Zurich is a charming medieval city that is incredibly clean, elegant and charming. It's definitely worth parking the car and simply taking a stroll around the Old Town, or get a panoramic view of the city by taking the cable car ride up Felsenegg Hill. Snap some pictures of the world's biggest clockface on St Peter's Church, or browse the boutiques and pastry shops for trinkets and mid-morning nibbles.
Cool off in the lakes
There may not be any ocean beaches to visit, but landlocked Switzerland has a host of gorgeous lakes to discover. No matter which city you stay in during your holiday to Switzerland, you're never more than 10 miles from a lake or river, and the wonderful roads that get you there are well worth lingering over, thanks to their superbly smooth tarmac and challenging twists and turns, not to mention the views you'll take in along the way. Lake Constance is a favourite spot for cooling off in the summer, or you can check out the charming beaches of Limmat River. The river Aare is another favourite in Bern, although watch out for some strong currents that make it unsuitable for younger swimmers. Once the sun goes down you'll find plenty of bars and restaurants on the shoreline, making the lakes a great holiday stop-off on your tour of Switzerland.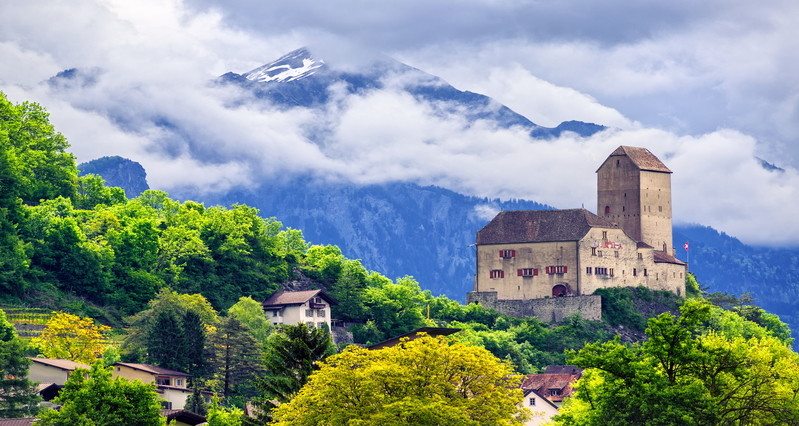 Do a 'European Grand Tour' of the entire country by road
Switzerland is a small country, which makes it perfect for a touring holiday by road. It's also made up of three distinct cultures – French, German, and Italian. If you don't have time to do a tour of four countries, why not just pack it into one 'bite-size' version? In Switzerland you'll come across charming medieval towns and cities, sweeping mountain vistas and twisting valley roads through some of the most glorious alpine scenery. Start off in the Ticino region, which is decidedly Italian in feel, then head on to Geneva, where you'll encounter a distinctive French vibe. Finish off in St Gallen, where the Germanic half-timbered buildings and plentiful beer and bratwurst give it a German feel.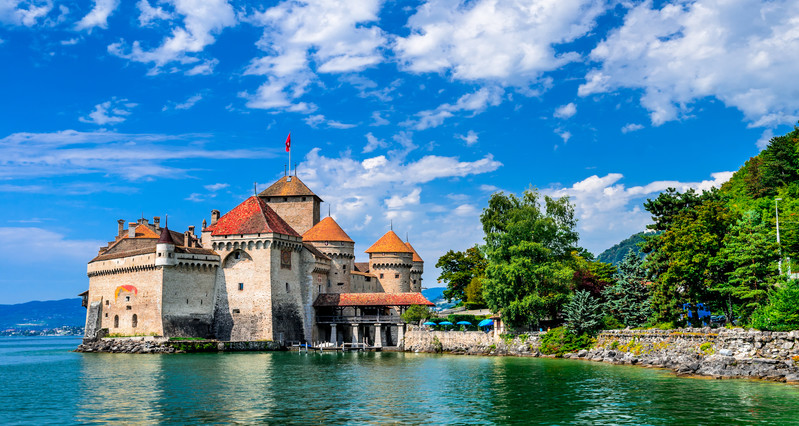 Visit the most famous castle in Switzerland
Chillon Castle sits on its own island on the eastern edge of Lake Geneva and dates all the way back to the 13th century. It's an imposing and remarkably intact building with incredible dungeons to explore, as well as its 25 buildings and three courtyards, which is all surrounded by two enormous walls. The drive to Chillon Castle takes you around the edge of Lake Geneva and takes you on through the 'Montreux Riviera', where you'll find vineyards, small towns with tumbling cobbled streets, and some of the best alpine views in Switzerland. Hire a car from Hertz Car Rental and you can take your time exploring the winding roads and hidden secrets of this beautiful part of Europe.
Start your Switzerland tour today
Book your Hertz car and start exploring!.