Keeping the kids happy on a long car journey can be a challenge, but there are plenty of things you can do to keep even fidgety, easily-bored kids happy. From electronic devices to art packs, games, and treasure hunts, by keeping your little ones entertained for the journey, it means everyone has a stress-free trip (including the grown-ups!).
Here are a few top tips we've put together to keep your kids busy on those long trips, whether you're hiring a Hertz car to go on a desert adventure, or heading off on a family road trip to the mountains.
Electronic devices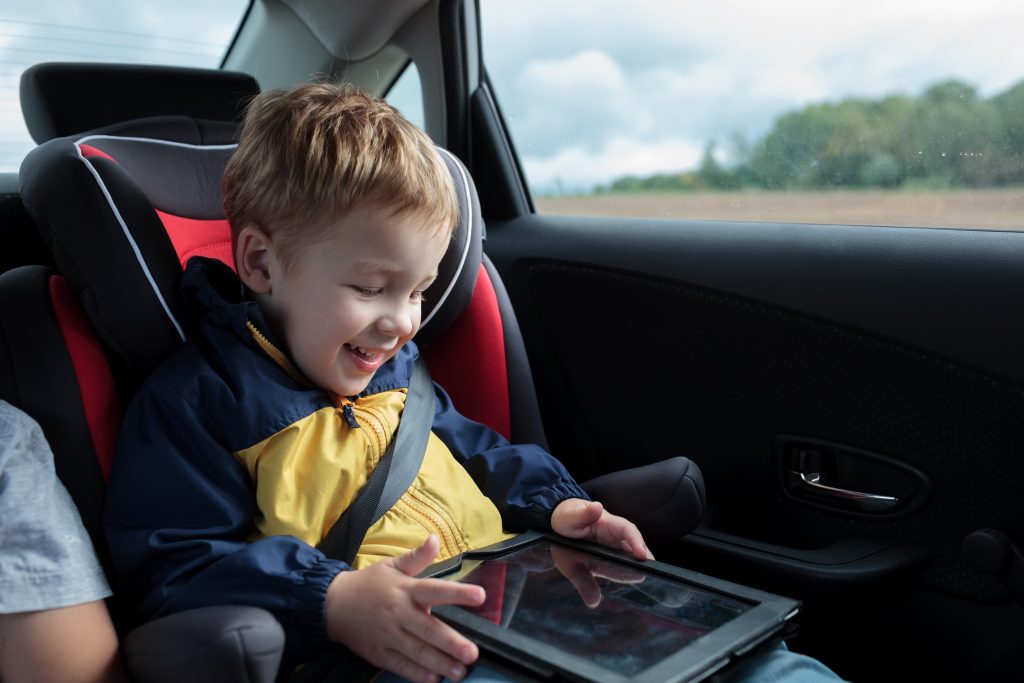 Electronic devices have become the easiest way to bust boredom for adults and children alike, so before you set off make sure that your kids' devices are loaded up with games, movies, and entertainment. Double-check that they're fully charged, and that you have the charging leads with you as well. Modern family cars have USB plug-in points so you can top up the battery when you stop for a break.
Art packs
Kids love to draw and it can take their minds off the journey and let them focus on something they really enjoy doing. With top-quality suspension in modern cars, they'll be able to draw and sketch without worrying about sudden bumps ruining their colouring! Our top tip: Pack coloured pencils rather than crayons, which can go soft (and very, very sticky!) in a hot car.
Toys and games
From Lego to their favourite teddy, don't leave home withouttoys and games 'rescue pack'! Fill up a box with Lego bricks, figurines, small toys, and dolls, and let the kids' imaginations run wild. The great bit of a toy pack is that it won't take up much space, and everything can be popped back in the box at the end of the trip.
Treasure hunts
Before you set off, make a list of the things you're likely to see on your journey, such as five red cars, certain road signs, someone walking a dog, or if you're driving through the countryside, three camels or a brown donkey. Give the kids a sheet and a marker so they can tick off the things they see, and the winner gets a prize of a treat at the next stop!
Make the most of your stop-overs
Breaks in the journey can make all the difference. Let the kids stretch their legs, and pick rest stops in advance where there are interesting things to see such as bridges, or forts. Make sure they get a chance to use the restroom too, before piling everyone back into the car for the next leg.
Audiobooks and stories
Some children can suffer from motion sickness if they watch films or read when travelling in the back of a car. Audiobooks are a great alternative and can help a child relax and enjoy the journey much more without worrying about feeling sick.
Snap-happy pictures
Turn a journey into an adventure by giving your kids disposable cameras so they can snap pictures of their journey as they go along. The pictures can go into a scrapbook that will make a great memento of the trip.
Map books so they can chart their journey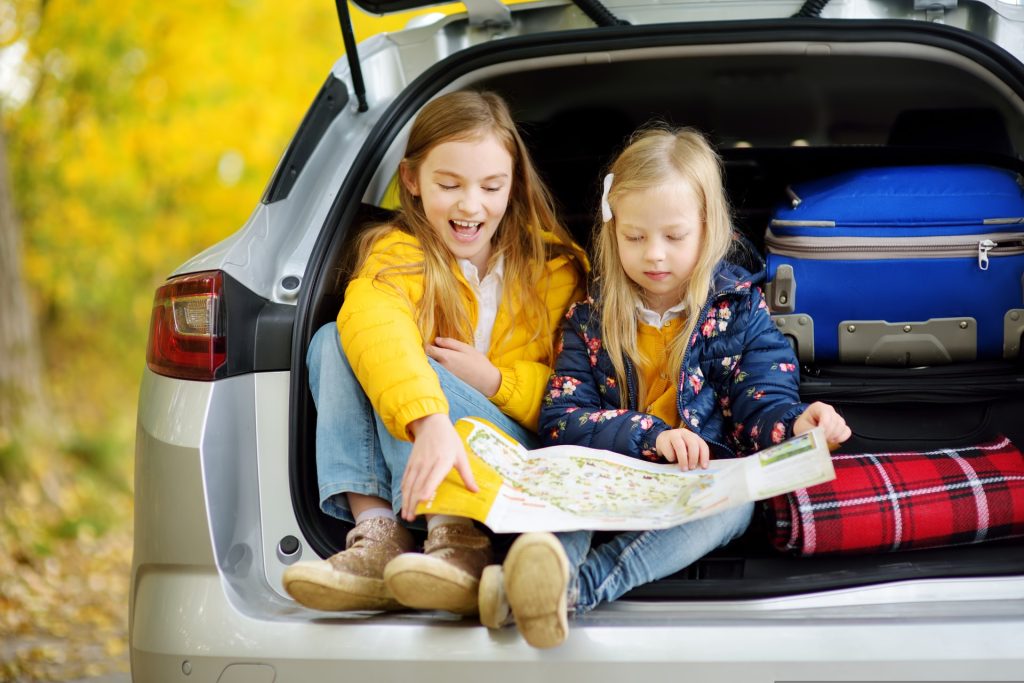 If there's one question that all grown-ups dread coming from the back seat, it's: "Are we nearly there, yet?" A great way to help your kids chart their journey (and to teach them the important skill of map reading) is to print off a journey map that they can follow. They can mark special things they see along the way, so they can remember exactly where they saw that funny-looking camel, or the time they stopped to grab an ice-cream!
By making the journey as fun as the destination, you can keep your kids entertained and happy, even on a long car trip. Remember, though, if they start to feel a little sleepy then let them take a little nap, and then wake up when you've reached your destination!