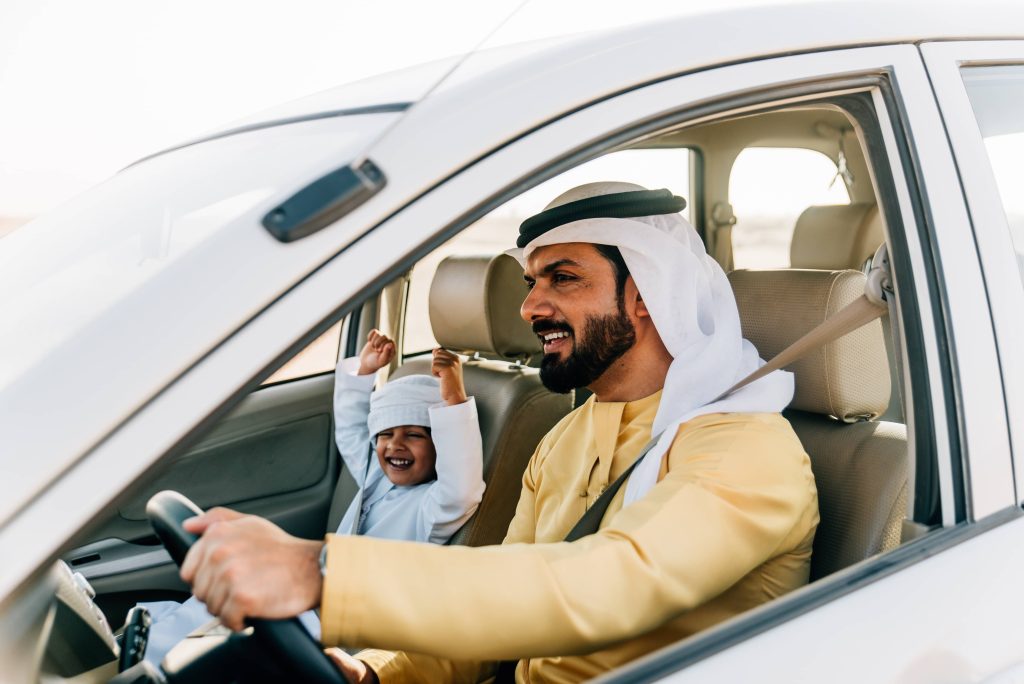 With stunning scenery and well-maintained roads, the UAE might be one of the best places in the world for a road trip. Whether you're travelling for business or pleasure, there's little to beat hitting the highway and leaving the hustle and bustle of city life behind. Alternatively, you might be going for an off-road adventure that could see you disappearing into the desert for a day or two. Whatever the reasons for your journey, it's worth planning in advance to ensure that you remain fit and well throughout. Read on to find our top tips to stay healthy on a long drive or road trip.
Your first consideration
The right car is absolutely essential. If you're sticking to the roads, then Hertz hire cars, such as the Toyota Yaris and the Lexus IS 300, tick all the right boxes. Both offer superior legroom, so your passengers won't feel cramped or uncomfortable. The Yaris offers a great audio system to keep everyone entertained, and there's Bluetooth connectivity for that all-important Satnav. However, if you're hitting the road with kids on board, the Lexus IS 300 might be the better car rental option. With superb safety features and an easy-to-use infotainment system, it's quickly become one of our most popular car rent choices.
For those taking the roads less travelled, cars such as the Toyota Land Cruiser and the Jeep Grand Cherokee are better suited to the job. These models are built to deal with even the most challenging terrain, whether you're ploughing through mud, rolling over rocks, or pitting your driving skills against the Rub' al Khali dune field. Spacious, powerful, and fuel-efficient, they're ideal rides for adventurous spirits.
Food and drink
Staying hydrated and sated are two of the most important things to keep you healthy on a long drive or road trip. Be sure to pack plenty of water and snacks to keep you going as you travel. Car lease options, such as the Toyota Camry and the Volvo S90 both boast superior boot space, allowing you to snack-stuffed pack cool-boxes for the drive ahead. However, if you find any service stations along your way, you can replenish your supplies when it's time for a quick pitstop. Those heading for the offroad sands won't have that luxury, so ensuring your Hertz car rent choice has enough boot space for food, drink, and safety equipment can make all the difference to your desert-bound drive.
Keep your cool
If you've decided to rent a car, UAE Hertz knows just how vital air-conditioning can be. Summer temperatures in the United Arab Emirates can easily climb into the mid-forties, so having cool air at your disposal is an absolute must. In addition to keeping you at just the right temperature, having the aircon on can help fight off fatigue – essential when you're clocking up some serious mileage.
Take a break
Knowing your route in advance will allow you to plan for rest breaks. Current guidelines suggest that a driver should take a break once every two to three hours. While grabbing a coffee along the way will stave off tiredness for a while, there's little to beat a 15-minute stretch or even a quick power nap. Similarly, ensuring that you get enough sleep the night before can help you tackle a long trip with more energy and keep you alert for as long as possible.
Whether you're zipping off for a few hours or need to lease a car for a month, Hertz UAE has some of the best car rental deals Dubai has to offer. We've got branches across the UAE, including Dubai Airport, Dubai Motor City, Abu Dhabi Airport, Sharjah Airport, and Al Hamra Mall. Alternatively, you can make your car booking online through our easy-to-use website. Whatever your reasons for hitting the road, check out our daily, weekly, and monthly deals, and tick your first consideration off the list.