Although cases of Covid-19 are relatively low in the UAE, it is still a major health concern for the region, both for those who live here and visitors from overseas. As with other nations, the UAE has strict measures in place to try and control the spread of the disease as effectively as possible, including introducing Covid testing processes for those who want to visit Abu Dhabi. At Hertz, we want all our customers to enjoy a safe visit to the UAE, so we have put together a quick explanation of the process involved.
It's up to everyone to play their part to defeat Covid-19, but if you have any questions regarding testing and your visit to Abu Dhabi, please don't hesitate to contact your Hertz agent and they'll be happy to talk you through the process.
How they test for Covid-19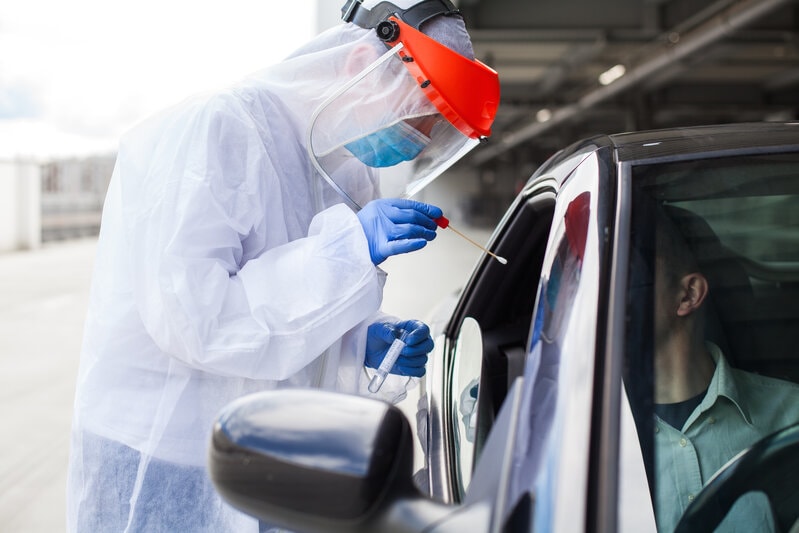 In Abu Dhabi and across the UAE, a system called laser-based DPI technology is used to detect Covid-19 cases. This is a fast and accurate method, and enables the health authorities to carry out mass-screening quickly and easily. This is the first line of defence, with any suspected positive cases then going on to do the standard nasal and throat swab test. The DPI laser test is non-invasive, painless, and takes just a few seconds.
If you want to enter the Emirate of Abu Dhabi, you must be screened for Covid-19 using the DPI laser test. If your test is negative then you'll be allowed to enter the region. If your laser test indicates a possible positive diagnosis then you will then need to take the nasal/throat swab test. If this PCR test is negative then you'll be allowed to enter Abu Dhabi.
What if I've already been tested?
If you have already been tested and found to be negative, then you can enter Abu Dhabi without any further checks by presenting proof of a negative test. The test must have been carried out within 48 hours of your journey into Abu Dhabi, and proof must be presented at the checkpoint before you are allowed into the Emirate.
Booking a test
You can pre-book an appointment to have the laser test online. It costs AED 50, and your test will be carried out at the testing centres on the last exit on Sheik Zayed Road before you reach the Ghantoot checkpoint. Before you are booked in for a screening you will be asked a series of pre-assessment questions that will include details on your travel itinerary and reasons for entering the Emirate. If you fall into a vulnerable category (including pregnant women, the elderly and those with underlying health conditions) your case will be treated as a priority.
Staying safe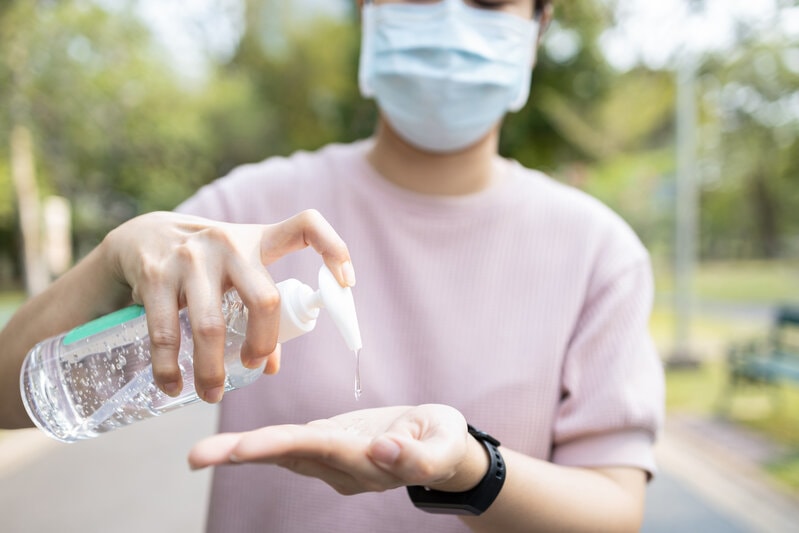 As with all nations, the UAE is providing the same advice to both residents and visitors to minimise the spread of Covid-19. Masks are required in busy areas such as shops (you will be required to wear a mask when signing for your Hertz rental vehicle). All Hertz rental cars are thoroughly cleaned and sanitised after each rental period, so you can hire your Hertz rental car in complete confidence. Wash your hands regularly, and maintain a safe social distance between yourself and others.
More information on pre-booking a Covid-19 test can be found at https://ghantoot.quantlase.com/appointment/update-details/ and at https://www.seha.ae/ where you can also find an up-to-date list of all the screening centres across the UAE, including Abu Dhabi.