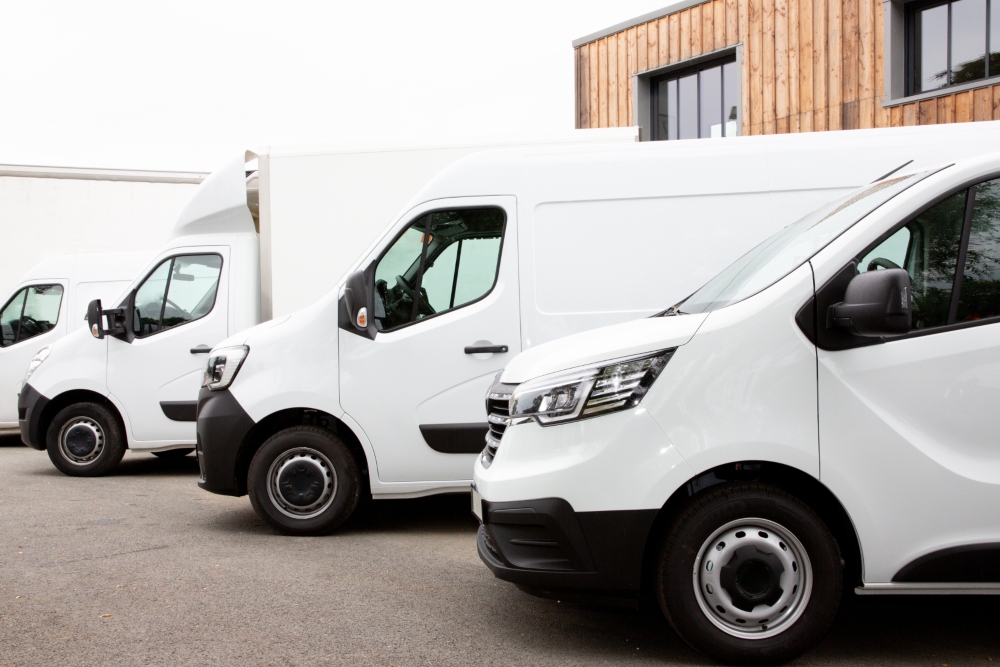 If you're running a business in the UAE, whether it's a one-man operation or a large corporation with offices across the region, you need to consider how you manage your commercial vehicles. Rental options in the UAE are plentiful, from long-term leases to short-term rentals. But which is the right option for you?
At Hertz, we specialise in providing flexible solutions for both domestic and commercial drivers. In this short guide, we'll take you through the options and what to look for in a practical and cost-effective commercial car rental scheme.
Short-term options
The most flexible of the lot are short-term rentals, such as the commercial rental offers at Hertz. These typically last for anything from a few weeks to 12 months, providing you with that all-important adaptability that can be vital for a growing business.
Short-term vehicle rental options are also ideal if you need to replace a company vehicle that is off the road for repairs. Logistics relies on continual movement, so if your commercial vehicle breaks down, so does your business. A short-term rental will keep you moving while your vehicle is repaired. While domestic garages often do 'courtesy cars', it can be harder to find a commercial vehicle garage that does the same thing.
Instead, look for a contract that gives you the flexibility to take out a short-term vehicle rental, and also allows you to extend it in smaller increments just in case those repairs take longer than expected.
If you're working in the UAE for a finite amount of time, such as a six-month contract, you may need to rent a vehicle for some or all of that time-frame. Again, short-term contracts allow you to do exactly that, whether it's for a month or longer.
Long-term vehicle leasing
Long-term vehicle leasing may be a viable option for some commercial customers, but these deals are more suitable for larger operators. Running a fleet of commercial vehicles comes with a lot of administration and logistical considerations, and normally these agreements are drawn up as a bespoke contract that is tailored to the customer's exact requirements and long-term projections, with the leasing agent also working in tandem with the customer to create a bespoke package for their business.
They are less flexible than short-term rental, and can include more than one vehicle within the terms of the contract. Long-term vehicle leasing is best arranged with specialist leasing firms who work within the commercial logistics sector supplying everything from vans and fleet cars for taxi companies to 18-wheel 'big rigs' for haulage firms.
What to look for in a commercial vehicle leasing agreement
The number one priority is, as we keep saying, flexibility. You need a commercial lease that allows you to adapt and change your agreement to suit your needs. If a rental agreement has a limited mileage allowance, for example, it may not be suitable for you if you're running a taxi business or have seasonal 'bursts' where you're busier than usual. Ensure that your lease has a generous pre-defined mileage rate and the option to increase it if your business takes off.
You'll also need to consider what kind of insurance cover is provided. Not all policies will cover you if you use a vehicle for business, so check with your leasing company that you are both fully protected and compliant with all legal requirements.
Consider the costs
One of the biggest concerns when you're looking for commercial vehicle leasing is the cost. Look for agreements that fix a monthly rate so that you can budget in advance and factor any costs into your business plan. Bear in mind that van rent and commercial vehicle hire can be offset against some business taxes. With Hertz, you'll even get off-balance-sheet financing that allows you to free up capital from non-earning assets.
Finally, consider whether your leasing agency requires a deposit, as this can be a big outlay for a new start-up or small business that is still trying to establish itself.
Talk to the experts
If you're looking for commercial vehicle leasing, whether that's for a couple of months or a 12-month contract, talk to the Commercial Leasing team at Hertz. With years of experience and expertise in working with the commercial and logistical sector, they can provide you with advice, guidance, and the right deal for your business' transport needs. Whether that's a Toyota Hilux or a Hiace Panel Van for moving cargo around, or a Toyota Rush for taking your passengers to and from the airport, Hertz is your commercial leasing partner. Contact us today for more information.