If you're not heading off further afield this long Eid Al Adha break, there's plenty to do and see closer to home or just a short drive away with your Hertz car rental – and who doesn't love a good road trip?!
Liwa, Abu Dhabi
Location: 150km SSW of Abu Dhabi – connected by a multilane highway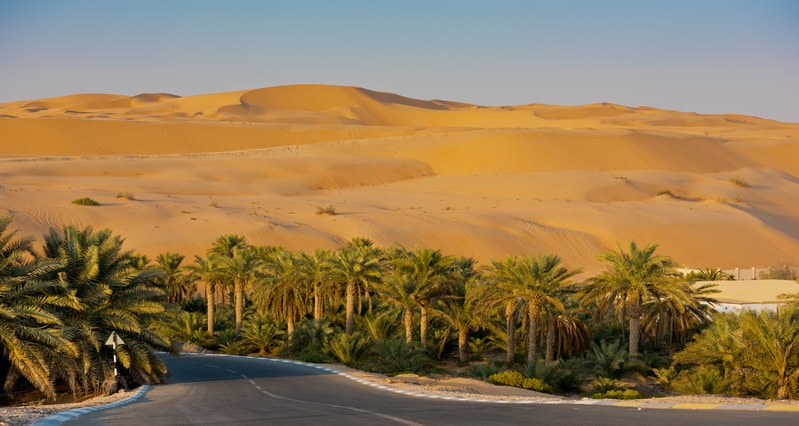 Explore the majesty of the desert with a road-trip to this stunning location. Arrive at the Liwa Oasis, which sits on the northern edge of the Empty Quarter. It's a wonderful location for desert adventures, whether you want to go dune-bashing in 4x4s, or explore the peace and serenity of the desert at a more leisurely pace, camping with the family or going on a camel trek. It's a crowd-free destination where you can relax and unwind, surrounded by some of the most unique landscapes in the world.
Khor Fakkan, Sharjah
Location: 149km W from Dubai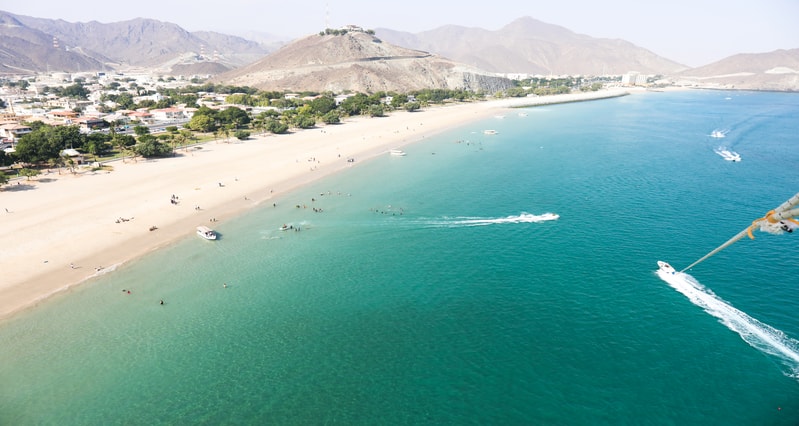 Relax on a white sandy beach or stroll around the town of Kohor Fakkan. This is a place where you can simply do nothing all day long, or head off on a 4×4 adventure to the nearby Wadi Wurrayah, just 15km away, and escape the heat at its cascading waterfalls. Nearby, soak in some ancient architecture at the Al Bidiya mosque, the UAE's oldest, which holds centuries of history and is a popular tourist attraction. Back at the beach, you have sun shades and loungers to laze on, while the water is safe and shallow, making it perfect for children who enjoy a paddle to cool off.
Falaj Al Mualla
Location: Approx. 40-50 miles N of Dubai. Journey time around 1 hour 20 minutes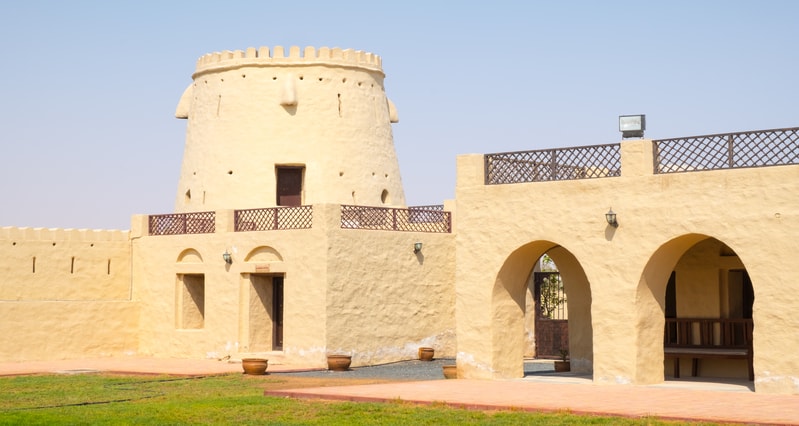 This charming oasis is a little off the beaten track in the emirate of Umm Al Quwain. It's a time capsule that gives you a glimpse of traditional life in this remote part of the UAE. Just up the road is Seneyah Island, a wonderful nature reserve that's home to flocks of rare and migratory birds. This is a charming spot for those looking for a more laid-back and crowd-free break.
Bab Al Shams Desert Resort and Spa
A short hop from the centre of Dubai brings you to one of the most luxurious secret spots in the UAE. This luxury retreat is built in the remains of an old Arabic fort, surrounded by a beautiful oasis. This is an ideal destination if you're a true food lover, as you have no fewer than seven restaurants and bars to choose from. The resort is just a few minutes' walk from Za'abeel in the heart of Dubai, so if you live in the city it's the perfect getaway if you don't want to travel too far.
Location: Dubai
Wadi Shab and Wadi Bani Khalid, Oman
Location: Approx. 180km south of Muscat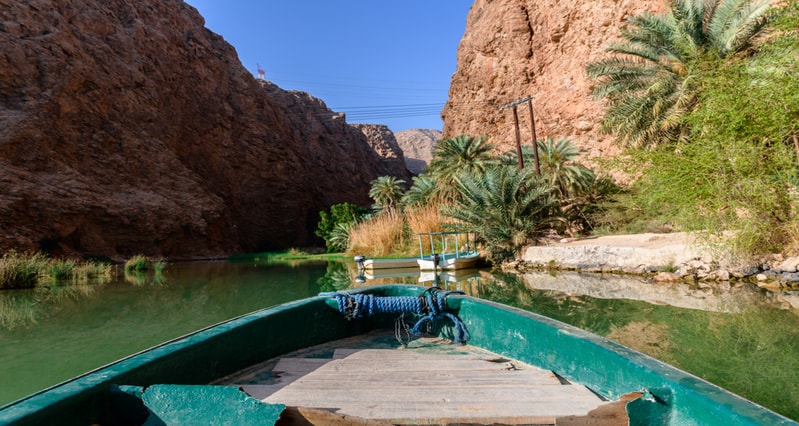 It's time for a UAE to Oman road trip! The jewel of the Arabian Peninsula is Wadi Shab. This natural wonder is just a drive of around two hours from Muscat. Hop on a boat and 45 minutes later you're at the natural pools and caves, all the way to the waterfalls that tumble into the pools. It's a unique and exhilarating spot that's perfect for anyone who loves the outdoors. Wadi Bani Khalid is an astonishing canyon with towering cliffs and crystal-clear pools.
Eid Mubarak!
Make the most of your Eid al-Adha travels and enjoy 15% discount on Hertz car rental when booking before 31 August, for rentals from 20th August 2018. Click here to book.