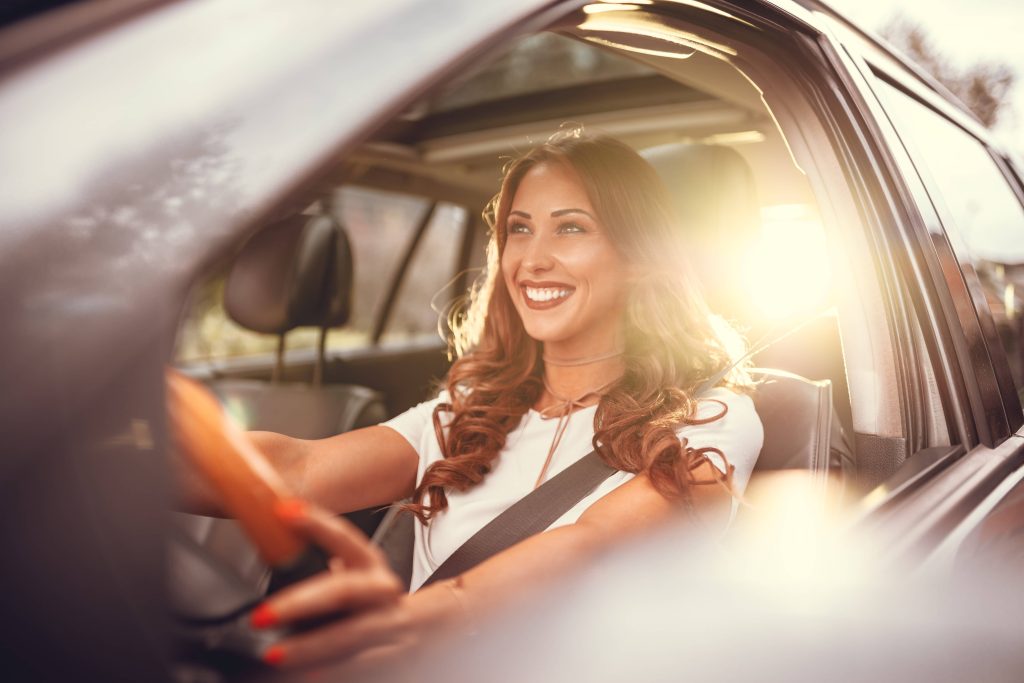 Congratulations on making the best decision of all – moving to a new life in the UAE. This dynamic collection of Emirates is a vibrant, exciting and beautiful part of the world, with so much to offer whether you're here on your own, with your partner, or have moved the whole family to a new life in Dubai or Abu Dhabi. Once you've sorted out all your paperwork (including your all-important Emirates ID and driving licence), it's time to arrange some transport. Rather than buying a new or pre-owned car, a smarter, more flexible choice is a long-term car rental.
At Hertz Car Rental, we're specialists not just in short-term rentals but long-term leasing, which is ideal for expats. But why is a long-term car rental a better idea than buying? Here are a few good reasons to choose leasing over buying.
No major financial outlay
Moving to a new country isn't cheap, and you'll need to make sure you're managing your finances carefully until you get settled in. Rather than spending a chunk of your financial assets on a new or pre-owned car, long-term leasing is a more manageable option. You pay a monthly fee that can also include essentials such as insurance and breakdown cover. Because you're paying monthly, you have smaller financial outlays to budget for. That's going to make life a lot easier in those first few months when you have lots to pay out including rent deposits or down payments on a property purchase.
Do you need a family car or a daily drive? How about a Super Saver option that lets you add two extra drivers to your policy? Hertz Car Rental lease packages are designed to be flexible, letting you choose how long you want to lease your car for, and what kind of package you need. For example, our Super Saver gives you the choice of a two, four, six or nine-month agreement and a substantial 5,000km mileage allowance every month. That's plenty to keep you moving on the daily commute and those weekend trips to the beach with the family.
At Hertz, we think that hybrids and EVs are the future of driving. So we've created our Drive Green package, specifically designed for drivers who want a more sustainable and eco-friendly future. With up to six-month leases available and a monthly mileage allowance of 2,500km, you can keep your driving costs down as well as ensure your daily commute doesn't cost the earth.
If you want to lease a car in the UAE for business purposes, we can help there too. Our Commercial leases are specially designed to be as flexible as you are, whether you're a one-man operation or are building up your business. We're happy to help with everything from small vans that are ideal for deliveries in town, or tough off-roaders so you can reach that remote work site.
At Hertz Car Rental, we know it's not just about the car. It's also about the support and service you get, whether you're booking a Kia Picanto for city life or a Polestar 2 for a greener option, a Toyota Hilux to get you down those dusty desert tracks, or a Toyota Hiace panel van for your plumbing business. Our advisors are always here to provide full support and advice. If you want to swap to a different vehicle, they can work with you to arrange a transfer. Or if you want to extend your long-term lease agreement, we can get the paperwork done in record time for your total peace of mind.
Moving to the UAE gives you the chance to become part of one of the fastest-developing regions on the planet. At Hertz Car Rental, we make sure you can lease a car that lets you keep up with the pace of life.
Contact us today for more information on long-term leases.