The UAE offers plenty of stunning scenery and lots of opportunities for outdoor enthusiasts to get to grips with nature at its most spectacular. Many of these trails are just a short journey from the main cities within the UAE, making them perfect for weekend adventures. From simple trails for beginners to more challenging routes for experienced hikers, here's a selection of five of our favourite treks around the UAE.
The Shawka Dam Loop – Fujairah
This is an incredibly popular 10km trail in Fujairah that takes you through the Shawka Dam in a loop. The site is around two hours easy drive from Dubai (around 90km), and there's plenty of parking at the dam, making it easily accessible for big groups. The Loop is often frequented by both hikers and mountain bikers, which has in turn created well-used gravel roads and tracks – perfect for less experienced hikers. Along the way you'll be immersed in stunning scenery and likely come across some UAE wildlife. Make a weekend staycation of it by making use of the campsites that are dotted all around the loop.
Jebel Hafeet – Al Ain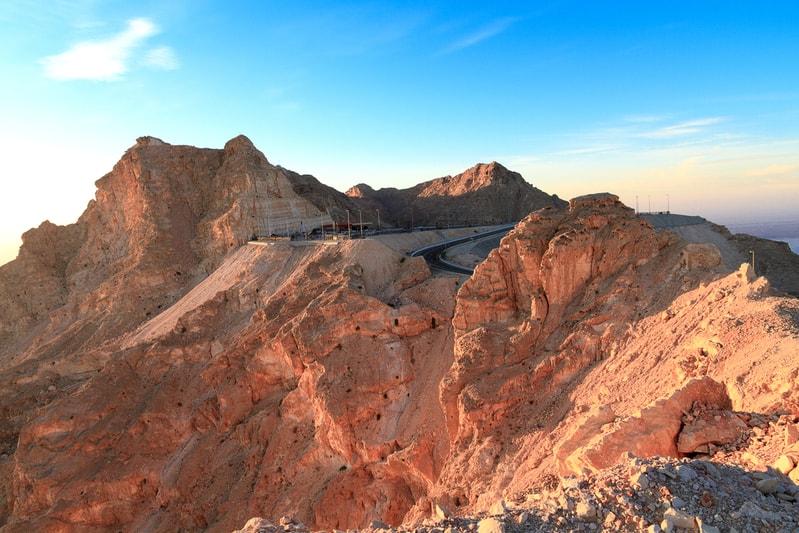 Al Ain is around 80km from Dubai and can be reached in just under 2 hours. The drive is well worth it because once you're here, the hike to the summit of Jebel Hafeet rewards more experienced trekkers with stunning views across the desert. We recommend this adventurous route only for hikers who have a few miles under their boots, as steep paths take you up the third highest peak in the UAE. As you go higher up the terrain becomes quite challenging, so our tip is to bring sturdy boots, trekking poles, and plenty of water. The best time to do this hike is early morning or evening, to beat the heat and witness a spectacular sunrise or sunset at the top.
Wadi Nehaila – Hajar Mountains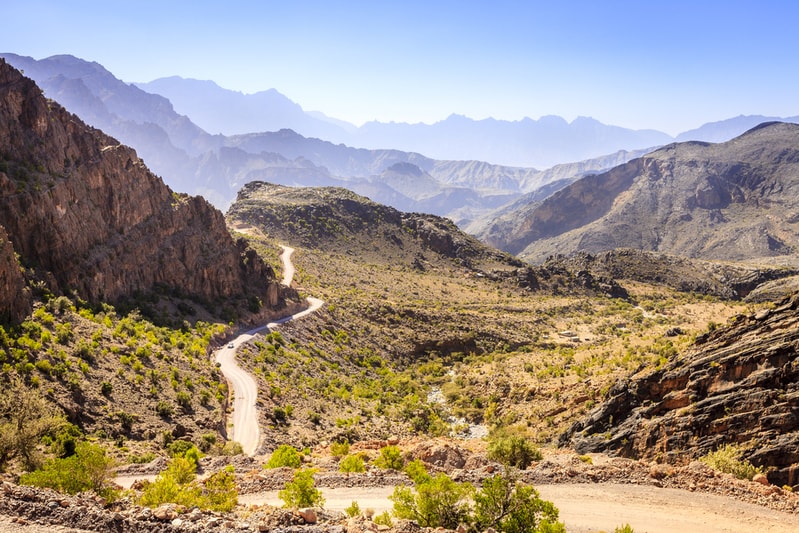 This easy route covers around 15km if you take the round trip, or 6km if you do the shorter return trip, it could take 3 to 7 hours to complete this trail. The path is predominately flat (with some gentle inclines) so it's ideal if you're trekking with younger family members. Along the way you'll find a huge abandoned village ready for you to explore. It's approximately 130km from Dubai and as you will be crossing over into Oman to reach the trek, make sure to remember your passport.
Donkey Path Hike – Jebel Jais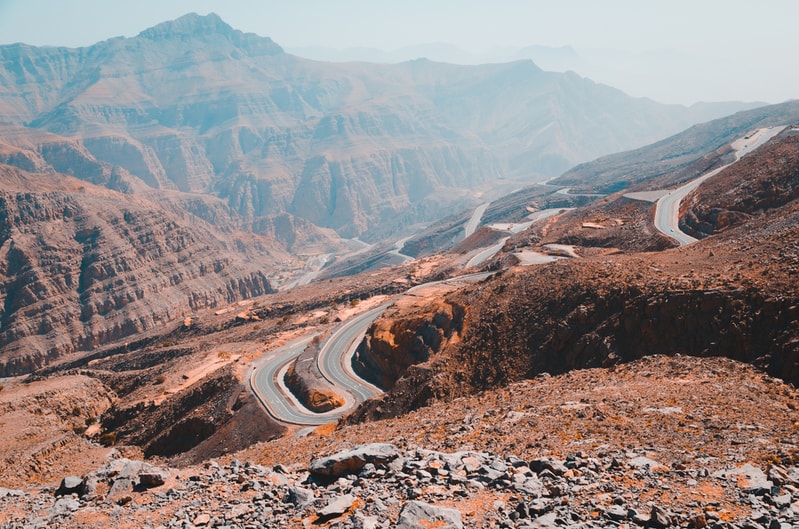 This path has been used for centuries by the local people (and their donkeys – hence the name), and was an important trade route through the Jebel Jais region. It's relatively easy (regarded as a 'Level 2' – beginner to intermediate – hike) and takes you through a rugged landscape that's remained unchanged for centuries. The route is around 6km and the path is quite visible, so even the young hikers of the group should be all set. The walk will take you around 2-3 hours, and thanks to the nearby road, the starting points are easily accessible by car. It's around 170km from Dubai, so it's well worth hiring a car from Hertz Car Rental and turning this daytrip into a weekend away.
Wadi Shah – Ras Al Khaimah
This trek is a real favourite with hikers and takes you through some truly breath-taking scenery. It is around 13km in length and should take you around 8-9 hours to complete, including stops. If you are looking for a more advanced trail with varied terrain to keep your feet guessing, then this one is for you. Steep climbs, level ground and loose rocks – it has them all. You're rewarded by views of deep canyons, steep mountains, a large date palm plantation and ancient villages. There are some stairways cut into the steeper parts of the path, which can help you navigate some of the more challenging parts. It's around 3 hours' drive from Dubai, making it a great weekend adventure destination.
No matter where you choose to go hiking in the UAE, Hertz Car Rental will get you there in comfort. So when you're planning your next hiking adventure and need a car to get you to the start point in style, drop into your local Hertz Car Rental branch and let us get you on the road.