Spending some quality time with the family is priceless, and Spring Break is a great opportunity to plan some memorable outings together. So why wait? Hertz Car Rental is here to provide you with the right vehicle for a safe, pleasurable trip, wherever you choose to go. There are some brilliant places to visit with the kids in the UAE – here's some of our top picks below.
Legoland, Dubai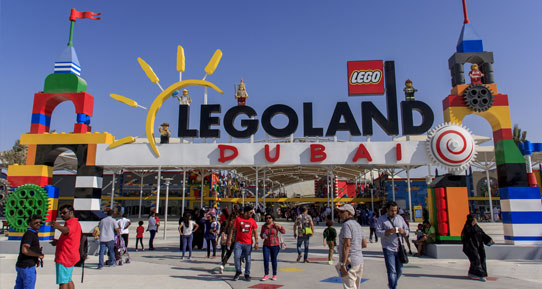 It's rumoured that there are approximately 62 Lego bricks for every single human being on the planet, so where better to take your little Lego fans than to one of Dubai's best family attractions?Legoland Dubai has six themed 'lands' packed full of colourful fun, along with roller-coasters, mini planes, and even a submarine adventure. Naturally, there are plenty of bricks lying around for everyone to have fun with, andLegoland Dubai is bound to bring out the child in everyone.
Dreamland Aqua Park
Aqua parks are always a huge hit with the kids and a great chance for everyone to cool off and have some water-based fun. Filled with slides, shoots, lazy rivers, and pools, Dreamland Aqua Park inUmm AlQuwain – less than an hour drive from Dubai – is a little smaller than the usual spotsofYasWaterworld and Atlantis, but that means the crowds are smaller and the queues shorter. You can even stay on site and have fun in the evening once the sun has gone down.
Al Ain Safari and Zoo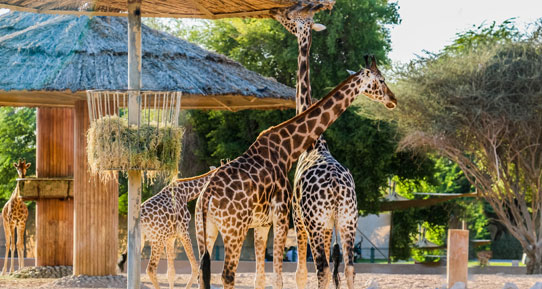 This incredible experience offers up the chance to get close to more than 250 animals, who roam freely over a huge 217-hectare park. If you want the full tour then go for a safari, where you'll get a guided tour of the park and its residents. Expect to see everything from graceful giraffes to charming springbok, as well as lions. There are also some native (and very rare) creatures such as Addax and the Scimitar Oryx.
No matter where you want to go to on your family getaway in theUAE, Hertz Car Rental is your driving partner, offering affordable, comfortable, and premium quality vehicles suitable for any road trip adventure.
Ras Al Khaimah
Breathing in the air of Ras AlKhaimah, you can almost smell the history. Looking around, it's clear to see the combination ofmanmade buildings and the bounty of nature all coming together to create a unique and very special location. The beaches and sound of crashing waves are sure to tempt the whole family for a swim, while the ghostly 20th-century town (AlJazirah Al Hamra) will surely pique the kids' curiosity. Don't forget to check out the Old Town Souk, where you can pick up whatever takes your fancy (note that it closes on Friday mornings) – plenty of souvenirs on are on hand for the best bargain hunters.
Khasab, Musandam Peninsula
Take a deep breath and witness the beautiful combination of sea and mountains – and only 2 and a half hour's drive from Dubai. Taking a splash in the waters, you can opt to paddle in the shallows or arrange for a deeper diving tour. How about watching the dolphins play offshore? If you prefer to stay on dry land then this is the ideal camping spot, too. Head further inland and the mountain safaris will offer a breath-taking, once in a lifetime experience.