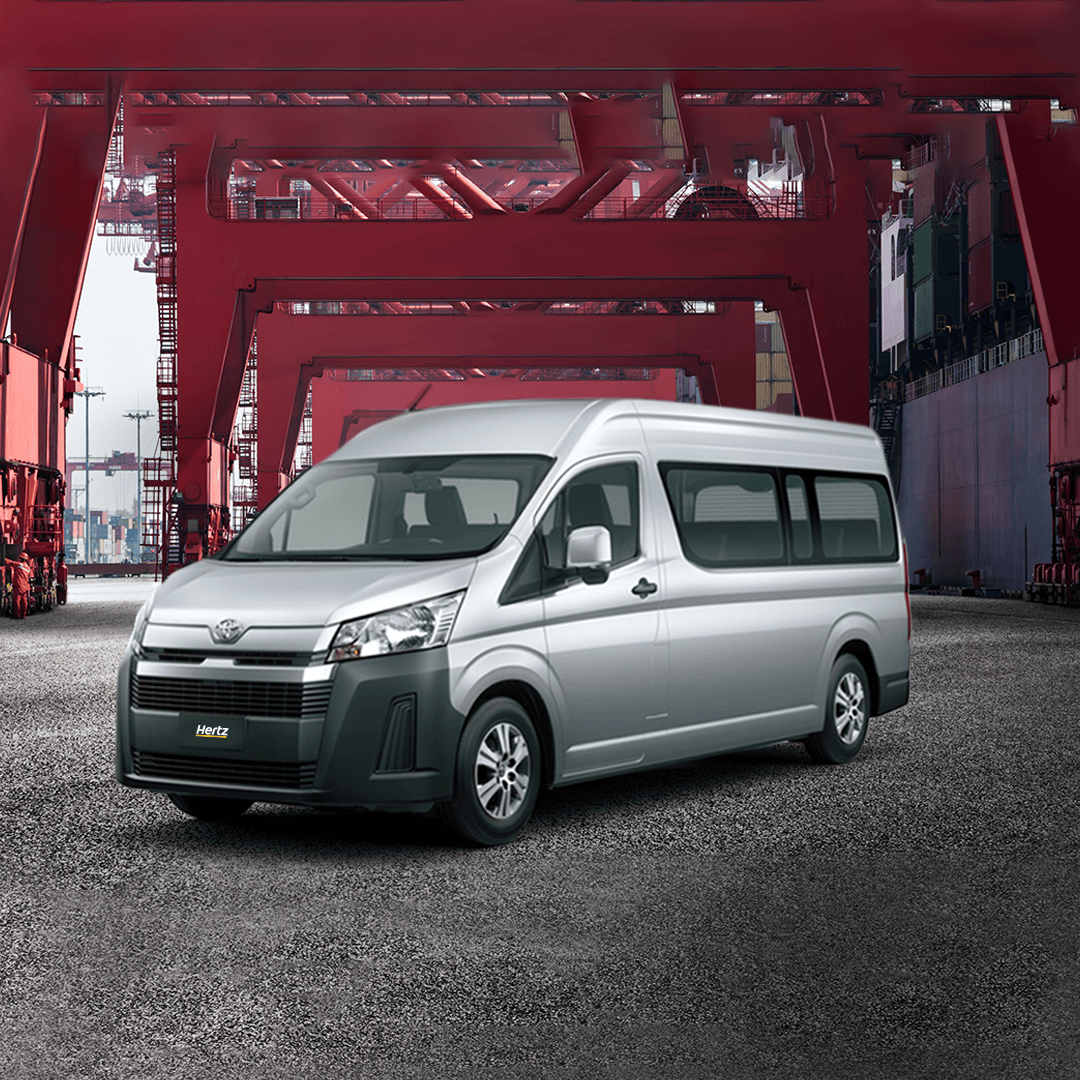 For a business, having the right commercial vehicle can make all the difference to the success of your operation. At Hertz Rental, we have a section devoted to commercial vehicles suitable for most business needs. Whether you're a one-person business or a corporation with outlets across the UAE, you're here on a short-term contract, or are a permanent resident of the Emirates, our team can help you with B2B leasing. But before you contact us, what do you need to consider?
What do you need the vehicle for?
Commercial vehicles come in a variety of sizes and formats. Practicality is the number one priority of any commercial vehicle, so you need to pick a vehicle that's suitable for the type of business you run. For example, if you're a delivery service, then a box van like the Toyota Hiace Panel Van will be far more practical than a truck with an open bed. Think about what you'll be using the vehicle for, and choose accordingly.
Do you need to go offroad?
Some sites can be hard to reach and involve leaving the usual tarmac roads and heading down the occasional dusty track. To access these sites, you'll need a commercial vehicle that can tackle off-road driving, like the legendary Toyota Hilux. With 4×4 capability and a reputation for ruggedness, the Hilux can get you to where you need to be in complete comfort.
How many people will be using the vehicle?
Commercial vehicles are designed to be multi-functional to suit almost any situation. The trick is choosing the right one for the job. So if your business is moving people rather than goods, a comfortable crossover/SUV is the obvious choice, such as the Toyota Rush. With seven seats and plenty of room for luggage too, this is the optimum choice if you need to ferry guests to and from the airport or provide transport for your workforce.
Long-distance journeys or short city hops?
Fuel economy is on everyone's minds right now, so the efficiency of the commercial vehicle you choose is important. Think about the types of journeys your vehicle will be making, whether that's long runs up the freeway or short city hops. Check that your lease agreement offers flexible mileage terms for the duration of your lease.
Short-term rent or long-term lease?
How long will you need your commercial vehicle? If you're a contract worker here on a single short-term job, then a short rental period is all you need. However, if you need the vehicle for several months or even a year, a long-term lease may be just what you need. Fortunately, at Hertz, we offer our commercial customers specialist B2B leases that are as flexible as you need them to be.
With one of our lease agreements, you pay a simple monthly amount, making it easier to budget. Thanks to our close ties with respected manufacturers like Toyota, we can offer our commercial customers the best quality vehicles at affordable prices. Servicing and maintenance are just a phone call away, keeping you and your business moving.
To find out more about what's on offer at Hertz Commercial vehicles, go to our Commercial vehicles page. For details on B2B leasing, check out our webpage here or contact one of our team for a friendly, no-obligation chat today.