We all want to travel the world, but with the current Covid-19 situation, options can be a little limited. So rather than jetting off abroad, why not travel the world – right here in the UAE? At Hertz, we love adventures, and we know you do too. To help you scratch that travel itch, we've put together places within the UAE that are little pieces of faraway destinations, just a short drive from your doorstep. From Switzerland to China, you can explore the world this weekend, simply by hopping in a Hertz car rental.
Swiss Chalets in Dubai
Head to the Mall of the Emirates in Dubai and you'll find an exact replica of authentic Swiss chalets, complete with snowy vistas of the Ski Dubai indoor ski centre. With complimentary access to the Ski Dubai experience, 24-hour butler service, and a luxury chalet feel right down to the roaring log fire, this is a great choice for those who love the slopes but simply don't have time to hop on a plane to the Swiss Alps. With all the attractions of one of the biggest malls in the UAE right on your doorstep, this is a great way to spend a long weekend.
Italy at Mercato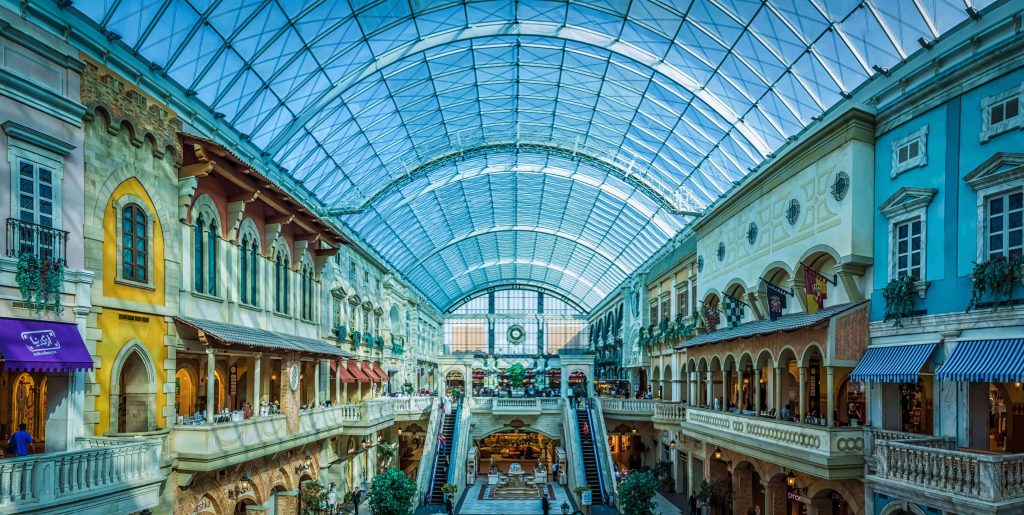 You don't have to travel to a country to get the full flavour of its culture. Head to Mercato Italiano Dubai and you can dine on authentic Italian food that gives you the ultimate European gastronomic experience right here in the UAE. Using authentic recipes and fresh ingredients, you can book a romantic Italian dinner for two, grab a light snack, or entertain your business associates in style. If you've always wanted to try genuine pizza but haven't got the time to fly to Italy, this is the best place outside Rome to try authentic Romana base pizzas.
Marrakech Souqs in Madinat Jumeirah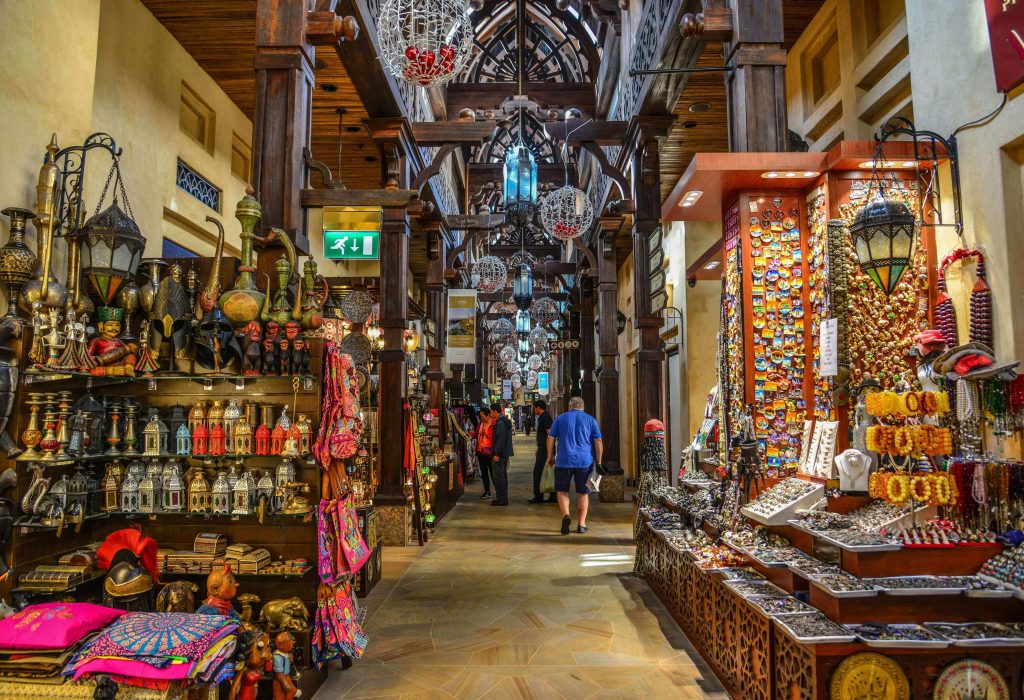 If you love the sights and smells of an authentic souq, then the Marrakech Souq in Madinat Jumeirah is the place to go. A labyrinth of alleys filled with perfume stores, fresh fruit and vegetables, dazzling jewellery, and fragrant spices transports you back to old Morocco just a short walk from the Wild Wadi Waterpark. Choose from over 75 shops, galleries and restaurants, and finish the day by catching a show at the nearby Madinat Theatre. To see this wonderful souq at its vibrant best, why not visit it in the evening, when you'll also be entertained by street musicians?
Explore the underwater world in the heart of Dubai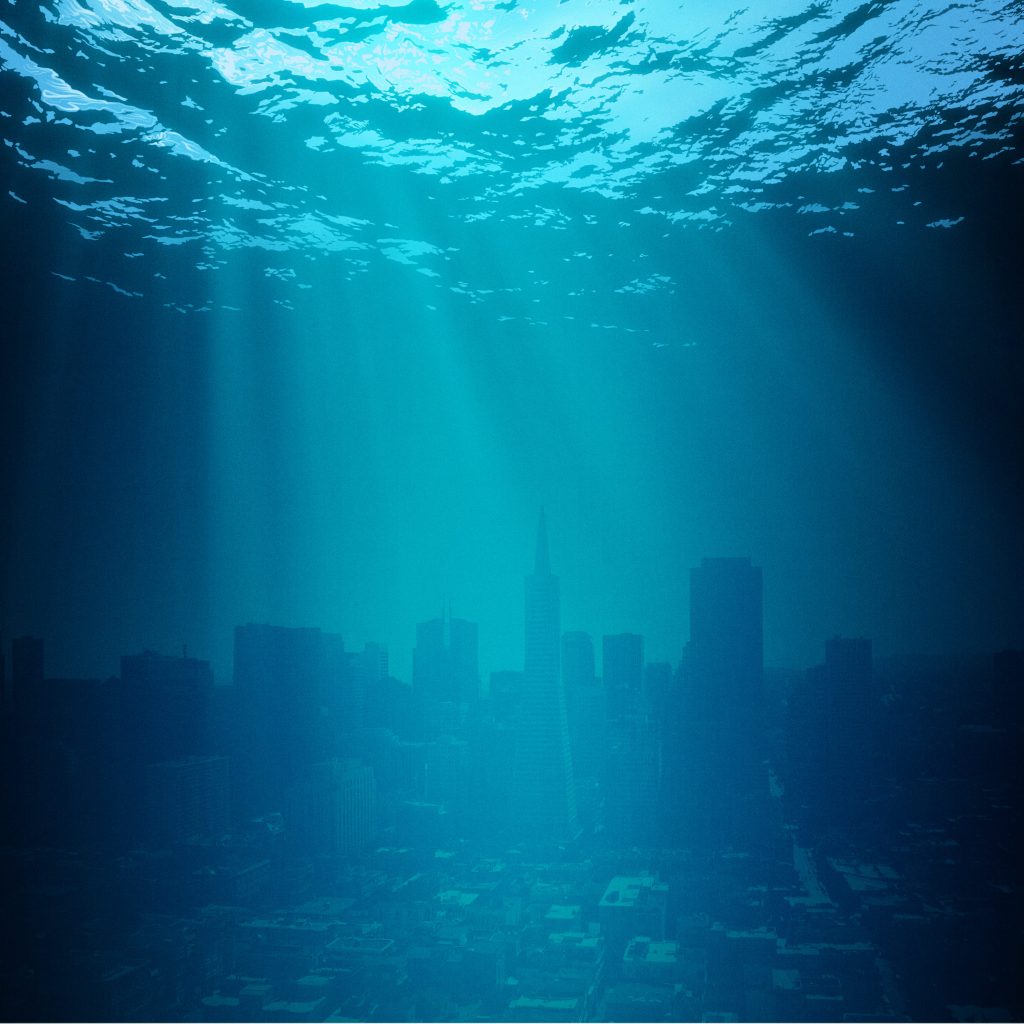 Underwater adventures can be just as exciting as land-based ones, so if you love diving but don't have time to head to the coast, why not try the world's deepest diving pool right here in Dubai? The Deep Dive Dubai pool holds 14 million litres of fresh water – that's the same as six Olympic size swimming pools. It's 60 metres deep, and with a constant temperature of 30°C, it's a diver's delight. If you're not quite ready to try out your freediving skills in the deep dive, then the underwater 'city' is an absolute delight. Explore abandoned sunken city apartments as the lighting and sound system add gallons of atmosphere. If you've never dived before then don't worry, there's a PADI approved dive centre where you can learn the essentials.
Canals of Venice in Qanat al Qasba
The canals of Venice are famous for their beauty, lined with exquisite architecture and tiny coffee shops. However, if you can't get to Venice to experience the full majesty of the canals then you can check out the next best thing at Qanat Al Qasba. Take a stroll along the kilometre-long canal, hop on a mini-boat, or get a panoramic view from the 60m-high Eye of the Emirates Wheel. There's plenty of fun for the kids as well, with water carts, bouncy castles, and cycle paths.
China in Ibn Battuta Mall
Celebrating the famous explorer Ibn Battuta, the mall of the same name transports you to the Far East with a fabulous display of Chinese culture, including a full-size ship on display in the heart of the Ibn Battuta Mall. Discover tales of pirates, sunken ships and treasure, as well as learning more about the influence of Islam in China. The mall has taken the theme of travel to its heart, and once you've wandered around China, why not pay a quick visit to India, Persia, Egypt, Tunisia, or Andalusia? Each zone of the mall celebrates the culture and history of these regions, and a trip to this location is like a round-the-world journey in a single day!
If you want to explore more of the world around you, it's possible to do it without leaving the UAE. Hire a car from Hertz Car Rental and get travelling!