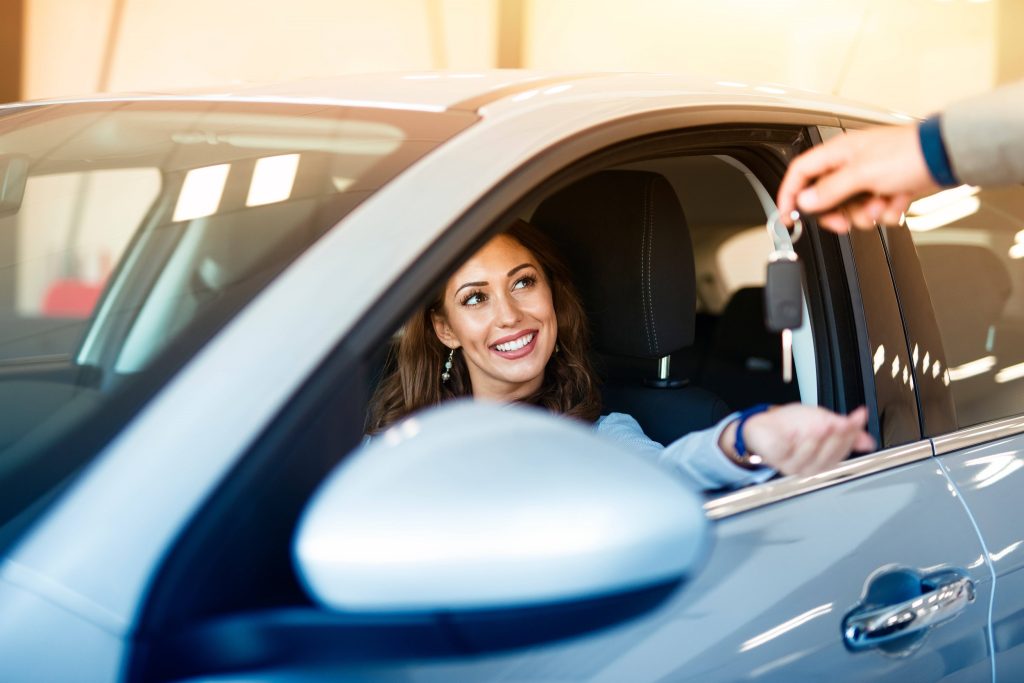 The way drivers are choosing their cars is changing. While car sales in the UAE are still buoyant, the lease and rental market is becoming one of the most popular ways for motorists to drive the car they want. Cheap monthly car rental in Dubai puts a newer vehicle within reach of most drivers, and with a host of new packages from Hertz now on offer, there's never been a better time to lease.
A long-term and easy solution
Car rental in Dubai isn't just reserved for visiting businesspeople. It's a service available to everyone, and it's a pretty smart long-term solution, too. If you don't want the hassle of buying a car in Dubai, you can simply take out a long-term lease instead. Not only does it mean you have access to a vast selection of the very latest models, but you can also bundle all your costs (apart from your fuel) into a single monthly package. That makes budgeting easier as you know exactly what's going out and when.
What does cheap car leasing include?
Most packages include everything from servicing and maintenance to insurance, breakdown cover, and even your toll charges (which may be billed separately, depending on your package). You can pick a package with a limited monthly mileage allowance to reduce costs. If you go over that limit, you'll pay extra – although mileage limits are pretty generous, even for urban packages.
Additional extras
With rental deals, you can add extra drivers to your package or even arrange for free delivery and collection of your vehicle, so you don't even have to drive to the rental centre. That means if you're going to be in a different location at the end of your lease period, you don't have to put in any extra miles to get to the nearest drop-off point.
What's on offer from Hertz?
At Hertz, we're constantly reassessing the needs of our customers and adapting our service to suit you. So we've put together some tempting lease deals that are flexible and practical. Our new monthly Marketplace deals include:
Daily Drive – you're a daily car user and want to use your vehicle for everything from commuting to weekend adventures. You'll get a 4,000km monthly mileage allowance (a whopping 1,000km a week), standard insurance, and the pick of our vehicles. Lease agreements are available for one, three and six months.
Urban Select – You're a commuter who wants to get to and from work in complete comfort. You'll have a 2,500km mileage allowance a month and a choice of some of the best urban drives, including the Toyota Corolla, the Corolla Cross Hybrid, the RAV-4, the Honda CRV and the luxurious Volvo v60. This deal is super flexible, and you can arrange it on a monthly basis.
Super Saver – You're looking for a long-term lease deal from two to nine months. You'll get a 5,000km monthly mileage: more than enough for a few road trips with the family and fully comprehensive insurance. You'll get the pick of the Hertz fleet, including the super-efficient Toyota Yaris hybrid and the Camry, all the way up to those legendary SUVs, the Jeep Grand Cherokee and the Toyota Land Cruiser.
Are there any alternatives to a long-term car lease in Dubai?
Yes, but to be honest, we think that leasing is the way forward. It's a far more flexible way of driving a vehicle, it takes away all the hassle (including booking in for services, paying for the maintenance, and so on), and it gives you the chance to drive a variety of vehicles as your circumstances change.
Whether you're a daily commuter or just love throwing everything in the back of an SUV and heading off to the mountains for the weekend, car leasing is definitely the smart option.
To find out more about our monthly packages and what's on offer from Hertz, contact our team today for a friendly chat and straightforward, no-nonsense advice.